Published
December 15, 2015 - 06:00pm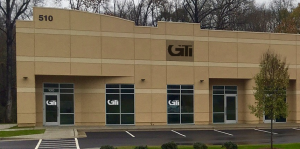 GTI Spindle Technology, Manchester, N.H., recently announced plans to open a new state-of-the-art spindle repair facility in Raleigh, N.C., this month. The new 5,000-square-foot facility will provide full-service spindle rebuild and repair services.
"GTI chose this facility to enable greater immediate service to current and potential customers in the surrounding areas," explained Lisa Bailey-Beavers, GTI Spindle vice president of sales. "The same level of fit and finish our customers have come to expect out of GTI Spindle will be provided at our new Raleigh location."
The new facility also will provide on-site predictive maintenance services, including vibration analysis routes for customers who want to ensure maximum uptime and reliability for their shops.
"Our predictive maintenance services matched with our spindle repair capabilities create a powerful uptime and reliability combination to ensure no asset big or small is out of commission at an inopportune time," according to a GTI news release issued Dec. 16, 2015.