Published
December 03, 2018 - 03:00pm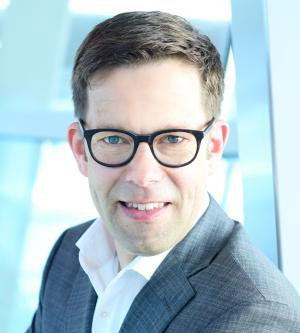 Selmsdorf, November 2018 – Stefan Heczko has been appointed Managing Director for Alltec GmbH (FOBA Laser Marking + Engraving), a laser marking technology company headquartered in Selmsdorf/Germany. In his new role, he succeeds Alltec/FOBA's recent General Manager Ondrej Kruk who had been with the company for over three years and has moved on to lead another company within the Danaher Corporation.
Stefan Heczko is dedicated to further strengthen FOBA's market position among the world leading manufacturers of laser marking systems. Customer service, international growth and innovation will be the prime focus of his leadership, as well as the implementation and development of internal process and quality standards.
"We want to leverage our customer service to the best. In doing so, we work closely together and appreciate flat hierarchies and open communication between our team members. Objectives and achievements are being presented in a clear and comprehensive way to all our associates", said Heczko, characterizing Alltec/FOBA's corporate culture. As an experienced industrial engineer who already held several leading roles in international technology businesses, he is looking forward to shaping the company's future development.
Related Glossary Terms
flat ( screw flat)


flat ( screw flat)

Flat surface machined into the shank of a cutting tool for enhanced holding of the tool.

shaping


shaping

Using a shaper primarily to produce flat surfaces in horizontal, vertical or angular planes. It can also include the machining of curved surfaces, helixes, serrations and special work involving odd and irregular shapes. Often used for prototype or short-run manufacturing to eliminate the need for expensive special tooling or processes.