Published
January 03, 2016 - 06:00pm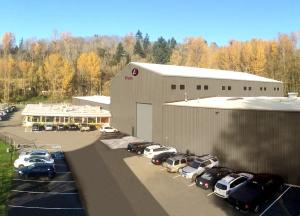 Fives Machining Systems is set to open a service center in Seattle today as the company expands to meet the needs of its customers nationwide, according to a news release issued by the Fives Group. The Seattle center will stock spare parts, repair unit assemblies and dispatch service engineers to customers in the Northwest.
"We believe that understanding our customers' operations is the best way to offer them customized service solutions that will increase their return on investment," said Gary Finney, vice president and general manager of Fives Machining Systems and Global Services. "We handle everything from spare parts, field service, unit repairs, machine certifications, rebuilds and control retrofits across a variety of industries, including aerospace, automotive, energy, defense and heavy equipment."
The Seatlle center joins a network of four other Fives service facilities, all of which are said to be strategically located near customers where the technician teams can quickly provide maintenance services, and to help customers reduce the mean-time to repair, increase equipment reliability and extend the lifecycle of their machines.