Published
September 27, 2022 - 07:00am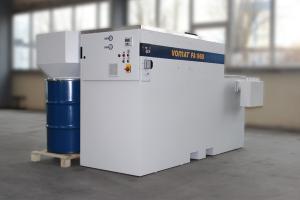 At IMTS this month, Vomat said its filter systems are perfect for the filtration of microparticles in lubricants used in processes such as grinding, honing, lapping and eroding. 
The company offers high-performance backflushing cartridge filter systems with highly accurate temperature control, automatically controlled sludge sedimentation, and online monitoring to avoid any shutdowns of the filtration system during production.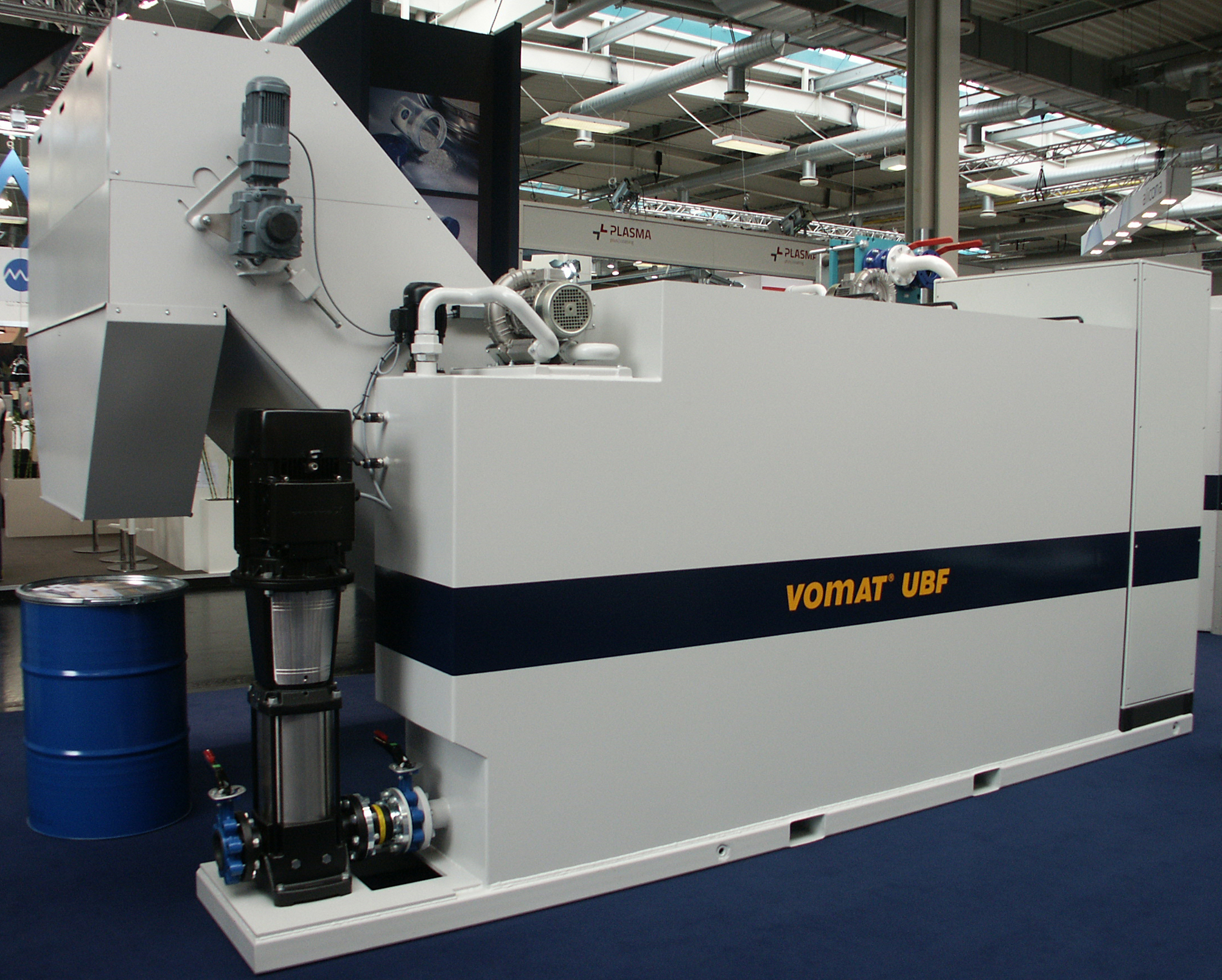 A HSS pre-filter can be easily retrofitted into any VOMATsystem due to the modular machine concept. The VOMAT filtration systems range includes stand-alone and whole plant systems and is designed for easy adaptability to customer-specific requirements. With an array of optional add-on equipment, you can expand the systems to ever-changing needs in terms of capacity or product quality.
Steven Lowery, executive vice president for Oelheld, the official reseller of Vomat Filtration Systems in North America, said: "The exacting requirements of the metal machining industry in North America regarding quality and cost-effectiveness can be met only through high-performance machine technology and precision tools. This also means customized troubleshooting, flexible services, and speedy deliveries. To achieve this, we need to be close to our customers. We meet these high standards. With Vomat ultrafine filtration technology, they have a wide range of high-performance filters at their disposal, which promise productivity, optimize the quality and ultimately increase the profit."
Related Glossary Terms
grinding


grinding

Machining operation in which material is removed from the workpiece by a powered abrasive wheel, stone, belt, paste, sheet, compound, slurry, etc. Takes various forms: surface grinding (creates flat and/or squared surfaces); cylindrical grinding (for external cylindrical and tapered shapes, fillets, undercuts, etc.); centerless grinding; chamfering; thread and form grinding; tool and cutter grinding; offhand grinding; lapping and polishing (grinding with extremely fine grits to create ultrasmooth surfaces); honing; and disc grinding.

high-speed steels ( HSS)


high-speed steels ( HSS)

Available in two major types: tungsten high-speed steels (designated by letter T having tungsten as the principal alloying element) and molybdenum high-speed steels (designated by letter M having molybdenum as the principal alloying element). The type T high-speed steels containing cobalt have higher wear resistance and greater red (hot) hardness, withstanding cutting temperature up to 1,100º F (590º C). The type T steels are used to fabricate metalcutting tools (milling cutters, drills, reamers and taps), woodworking tools, various types of punches and dies, ball and roller bearings. The type M steels are used for cutting tools and various types of dies.

lapping


lapping

Finishing operation in which a loose, fine-grain abrasive in a liquid medium abrades material. Extremely accurate process that corrects minor shape imperfections, refines surface finishes and produces a close fit between mating surfaces.