Published
June 15, 2021 - 05:15am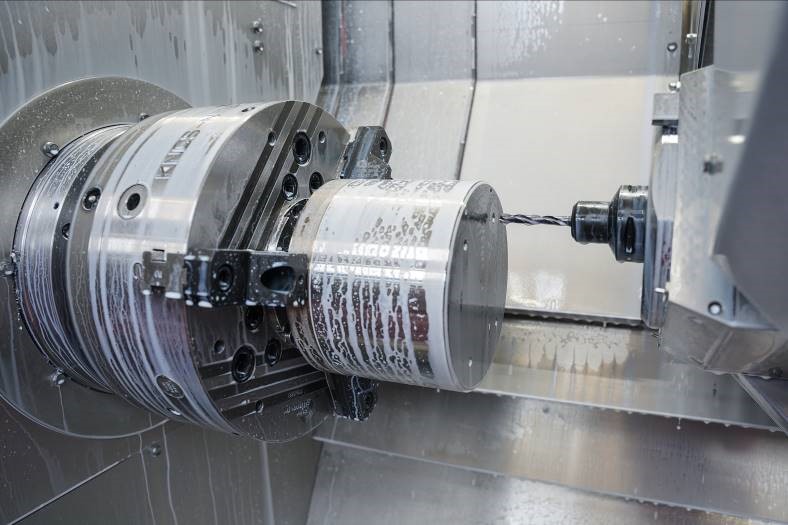 For the Austria-based Wittmann Battenfeld company, it's all about plastic. The company utilizes a modern, diverse and modular range of machines for processing plastics and other plasticisable materials, including the M30 Millturn from WFL Millturn Technologies that has recently taken center stage in the production of high-precision rotating machine components.
In addition, the company's state-of-the-art injection moulding technology is used to create high-tech products for industrial and medical applications as well as everyday items.
The company, with U.S. offices in Torrington, Connecticut, consists of two main divisions: Wittmann Battenfeld and Wittmann. Over 2200 employees around the world work for the Wittmann Group, which is active in industries such as automotive, medical technology and packaging. The Wittmann Group employs over 450 people at its site in Kottingbrunn and is one of the world's leading manufacturers of injection moulding machines, robots and peripheral equipment for the plastics processing industry.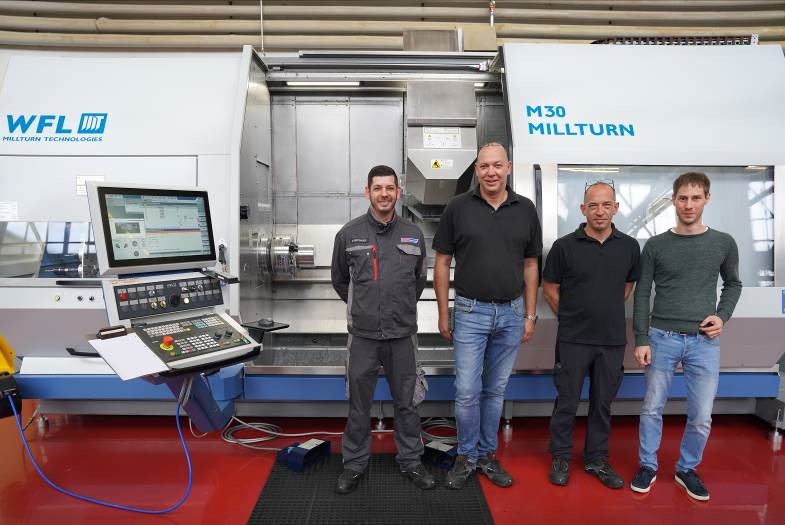 Wittmann Battenfeld offers a range of servohydraulic or electric machines, which can be either horizontal or vertical depending on the customer's needs. Wittmann's product range includes robots and automation systems, material supply systems, dryers, gravimetric and volumetric dosing units, granulators, and tempering and cooling equipment. The two divisions therefore complement each other and customers benefit from a complete solution from a single source.
"We introduced the principle of complete machining into the company way back in 1993, beginning with the purchase of a M70 Millturn. In 1995, we added a M50 Millturn. Before this, we had a multi-step production process, i.e. turning and milling on several machines," said Martin Gorzolla, head of production at Wittmann Battenfeld. Even back then, he said, all turning, drilling and milling operations had already been combined in a single machine. The concept of complete machining makes production more efficient, removes wait times and ensures flexibility. In general, the aim is to reduce lead times.
"But above all, excellent accuracy was one of the most important requirements for the machine," said Gorzolla. An M60, an M65 and an M40 Millturn were added in subsequent years. The two older M70 (1993) and M50 (1995) models were replaced with the new M30 Millturn in 2020. In addition to maintaining the high level of accuracy, the key criteria behind the purchase were value for money and machine reliability, which were ultimately fulfilled by the WFL machine.
"One of the other deciding factors was the proximity of WFL," explains Martin Gorzolla. "The Service department is very quick; the WFL team can be here in just 2 hours. Also, the WFL Service team have always been excellent in terms of speed and reliability. That is a huge plus point. We've been very pleased with the machines over the years so we didn't even think about switching to another provider," added Gorzolla.
The Millturn range of parts
The Millturn machines can fully machine the range of parts, from screw tips, the plasticising unit, captive C-washers, hollow shafts to struts, and many other workpieces.
"We use these machines for anything that needs to be ultra-precise. We usually only need one of each component that we produce for our injection moulding machines. Our products are highly customised, so we don't have any big batch sizes. Everything must be ready just-in-time," said Christian Grafl, head of maintenance.
Not only are the production and assembly departs set up to handle this, said Grafl, programming is highly customised too. The programming team are masters at this. They use the EXAPT Plus programming system to apply the CAD data and create and realistically simulate the program quickly and reliably. Thanks to the perfectly optimised post-processor, the programs are converted fully automatically into machine-readable programs and sent to a PC directly next to the machine in question via the internal network. The machine operator calls the jobs up, loads the program into the machine's NC controller and – if they are not already in the magazine – orders the required tools from the warehouse via the internal tool management system. Workpieces with diameters of 85 mm to lengths of 4200 mm are currently being produced on the different MILLTURN machines.
"This has allowed us to reduce machining times by around 20%. A real advantage when it comes to highly efficient production," said Gorzolla.
The new member of the 'Millturn' team
In 2020, the M30 Millturn was procured as a replacement for the M50 and M70. With a milling power of 20 kW, it is able to efficiently machine workpieces up to a maximum diameter of 520 mm and a maximum machining length of up to 2,000 mm. Currently, the different workpieces are mainly being manufactured in batch sizes of 1 on the Millturn.
The machine model can perform machining tasks with 4000 or 9000 rpm on the main drive and turning-boring-milling unit. The turning-boring-milling unit with its strong gear spindle with backlash-free B-axis also allows for use of large drills and milling cutters and therefore high feed rates with a large cutting depth. Stability is essential – and this is thanks to the solid slant bed made of grey cast iron and WFL's typical axis arrangement, which directs the main cutting forces vertically into the bed. Particularly wide guide spacing, large guides and minimal distances between the machining point and the guides all help ensure stable behaviour during difficult cuts as well as thermal stability for high-precision machining. Optimum chip flow is ensured by the fixed, completely smooth guide plate on the lower slide. Tight tolerances in all angles can be achieved because of the high-precision, stable B-axis with direct measuring system and additional mechanical indexing through a Hirth coupling.
Wittmann Battenfeld generally uses machines with a tailstock. A stable steady rest slide with an automatic self-centring steady rest is also fitted. This configuration offers great flexibility and enables a wide range of workpieces to be machined with little changeover work.
A 40-position disc magazine provides a sufficient tool stock at the machine. Wittmann Battenfeld opted for a Capto C6 tool system for the M30 Millturn. It features a selection of boring bars with C6 coupling as well as excellent stability and precision. Tools up to 450 mm long can be used in the machine. The magazine capacity and tool length could have been greater, but this was not required.
An 80-bar coolant pump is used, especially for a wide range of internal machining operations. The standard milling spindle design permits not only a high pressure of up to 150 bar, but also an extremely high coolant flow through the spindle. The company says that this leads to a noticeable improvement in chip breakage, chip removal and the process reliability for all drilling operations. WFL also has a reliable coolant interface for the tool as well as matching hardware components such as high-pressure coolant pumps, microfilters and additional cooling devices.
The increasing use of high-strength materials requires technologies that can also reliably machine these 'super' materials. Alongside the huge time savings, there is an improvement in process reliability and surface quality as well as controlled chip removal. Unwanted heating of the workpiece is reduced to a minimum.
Eyes set on the future
Wittmann Battenfeld is aiming to increase its global market share for standard machines. This naturally involves following a very focused and long-term product and sales strategy. "The most important thing is maintaining manufacturing and production expertise for critical parts in house and extending the necessary production know-how to increase efficiency and optimisation," said Marc Zachmann, head of production.
"We've already connected operational technology (OT) to our ERP system and will continue on this path. "The main reason for connecting this technology is to increase production efficiency, for example with automatic generation of technical parts lists during autonomous processing of orders in fully automatic welding systems, as well as production responses from production units to our ERP system," said Zachmann.
Wittmann Battenfeld offers a proprietary Industry 4.0 solution for the products; complete injection moulding work cells, consisting of an injection moulding machine, automation and peripheral devices. This solution enables production units to be formed through several intelligently connected components operating in a work cell. This allows the individual components to talk to each other via OPC UA, share settings and statuses and even carry out self-optimisation. This unique mix of innovative products and efficient production means Wittmann Battenfeld is well prepared to face the future.