Published
April 14, 2023 - 09:00am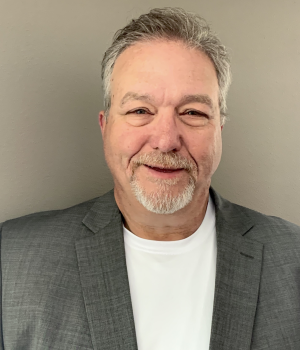 By Eric Whitley
Connected worker technology is revolutionizing asset management. Maintenance teams are using various solutions to streamline both routine and complex maintenance tasks. The demand for data-driven maintenance and uninterrupted machine availability is pushing companies to invest in multiple digital solutions.
Manufacturers are also dealing with skilled labor shortages, making connected worker technology a necessity on the shop floor. The technology provides new hires access to vital maintenance information, and the ability to complete tasks faster and more accurately.
Companies can choose from several connected worker solutions, depending on the maintenance scope and the existing asset management challenges. Such solutions include:
AR (augmented reality)-enabled work tools
wearable sensors
smart glasses and headsets
mobile devices with maintenance apps
industrial internet of things (IIoT).
Connected worker technology is beneficial in several ways and helps companies to control tight maintenance budgets while enhancing the quality of maintenance work. How can companies use these solutions to achieve high-quality maintenance standards?
#1: Access to real-time information
The connected worker solutions are vital for collecting and analyzing asset performance information. When connected to a centralized database, they provide access to:
equipment-specific maintenance information
standard operating procedures
equipment shutdown protocols
troubleshooting and repair information
maintenance records
real-time facility safety standards.
Companies interconnect their tech solutions to get an uninterrupted communication channel between the equipment and shop floor employees. Fitting industrial sensors on various shop equipment helps with data collection and monitoring real-time conditions of several pieces of equipment.
Maintenance organizations subject this data to predictive algorithms to predict failures. Such predictions help maintenance teams to take proactive measures which resolve potential issues and avert machine failures. For instance, technicians can monitor equipment vibration data to identify underlying shaft misalignment issues and rectify them before they cause more damage.
During maintenance, technicians can also use augmented reality (AR), which offers real-time guidance and instructions for maintaining different pieces of equipment. The technology provides crucial technical data, like machine schematics, repair instructions, and alerts that field technicians follow to resolve particular maintenance issues.
The availability of such information makes maintenance more repeatable and reduces human errors. Maintenance teams can also use AR for remote work: an expert can remotely guide inexperienced field employees through the repair process during emergency breakdowns.
Access to real-time equipment information and maintenance standards reduces unexpected downtime and improves the accuracy of various maintenance tasks. It also extends asset life expectancy by fostering a data-driven maintenance management strategy.
#2: Easier collaboration and communication
Maintenance teams use connected worker solutions to enhance both collaboration and communication among themselves and with the management. Using mobile phones and customized applications makes it easier to centralize data collection and standardize communication, expediting decision-making and data sharing for more visible maintenance processes and real-time access to crucial operations data.
Equipment operators carry smartphones or tablets or wear smart devices to monitor production. These solutions can have a panel for shop floor employees to report equipment performance issues and request technical support from maintenance teams. The workers upload photos or videos of the affected machine components. Maintenance teams use this information to troubleshoot defects and to remotely pinpoint which measures to take.
With the connected worker solutions, maintenance supervisors can allocate and track the status of maintenance work and various maintenance, repair, and operations (MRO) supplies. The supervisors can coordinate maintenance work remotely, providing virtual support to new hires or inexperienced teams.
Seamless communication among maintenance employees means better coordination and the availability of vital maintenance and safety data when required. This reduces equipment downtime and enhances operational visibility across the facility.
#3: Improving processes
Connected worker technology brings benefits to companies seeking to eliminate manual maintenance processes and shift toward more data-driven maintenance strategies. The technology centralizes data collection across the facility and provides real-time insights for maintenance technicians. These insights then help reduce equipment breakdowns, lower maintenance costs, and reduce maintenance-related workloads.
Using cloud-based solutions — like computerized maintenance management systems (CMMS) — helps maintenance managers distribute technical information among technicians. The digital system stores historical maintenance logs and generates alerts whenever maintenance is due.
Also, it eliminates the need for manual work order approval and work ticket verification. This reduces maintenance planning and execution timelines. The solutions contain standardized checklists and maintenance procedures that technicians must follow to ensure consistent equipment maintenance and repair.
Connected worker solutions have multiple safety and status-reporting dashboards. Supervisors can monitor workers in different sections of the facility without being physically there. They can compare maintenance personnel productivity and identify work inefficiencies that may impede work quality and turnaround times.
Also, connected worker solutions collect enough data to help managers launch and sustain continuous improvement programs and eliminate costly, obsolete, or low-value maintenance tasks.
#4: Upgraded safety
Workplace safety significantly affects the quality of various maintenance tasks. Unsafe work environments and excessive workloads can interfere with focus, leading to more maintenance errors, extended equipment downtime, and injuries or accidents.
Connected worker solutions help companies to enhance safety standards. These solutions:
Notify employees of existing risks in a facility: when field workers and maintenance teams record an incident, the safety panel generates a system alert, sending it to all employees via their mobile devices, informing everyone of existing workplace hazards, and readjusting their schedules accordingly.
Require sensors installed in different areas of the facility to monitor unsafe work environments. They detect harmful emissions, excess temperatures, noise, humidity, or machine conditions threatening human health or environmental safety.
Help detect worker fatigue and monitor the status of lone maintenance technicians, using wearable devices as data sources.
Mandate investing in sensor-enabled PPE to identify employees working without the proper protective gear.
Parting thoughts
Connected worker solutions are revolutionary, and they are promising to address various maintenance workflow challenges and personnel management challenges. These solutions help companies reduce maintenance expenditure while improving safety standards, accuracy, and the quality of maintenance work.
The availability of relevant data at the point of need reduces human errors in maintenance. Perform regular maintenance audits to identify opportunities for connected worker solutions in your facility. Make sure you implement these solutions in phases and invest in training to ensure easy employee adoption of novel digital technologies.
After an extensive career as a reliability and business improvement consultant, Eric joined L2L, where he serves as director of smart manufacturing.
Related Glossary Terms
fatigue


fatigue

Phenomenon leading to fracture under repeated or fluctuating stresses having a maximum value less than the tensile strength of the material. Fatigue fractures are progressive, beginning as minute cracks that grow under the action of the fluctuating stress.

parting


parting

When used in lathe or screw-machine operations, this process separates a completed part from chuck-held or collet-fed stock by means of a very narrow, flat-end cutting, or parting, tool.