Published
September 25, 2020 - 09:15am
CNC upgrade boosts cutting tool maker's grinding production
The US cutting tool manufacturer McQuade Industries Inc. has implemented a CNC upgrade program for its roster of 5-axis insert grinders, and the upgrades shaved more than ten minutes per part off the production time of complex geometry cutting tools.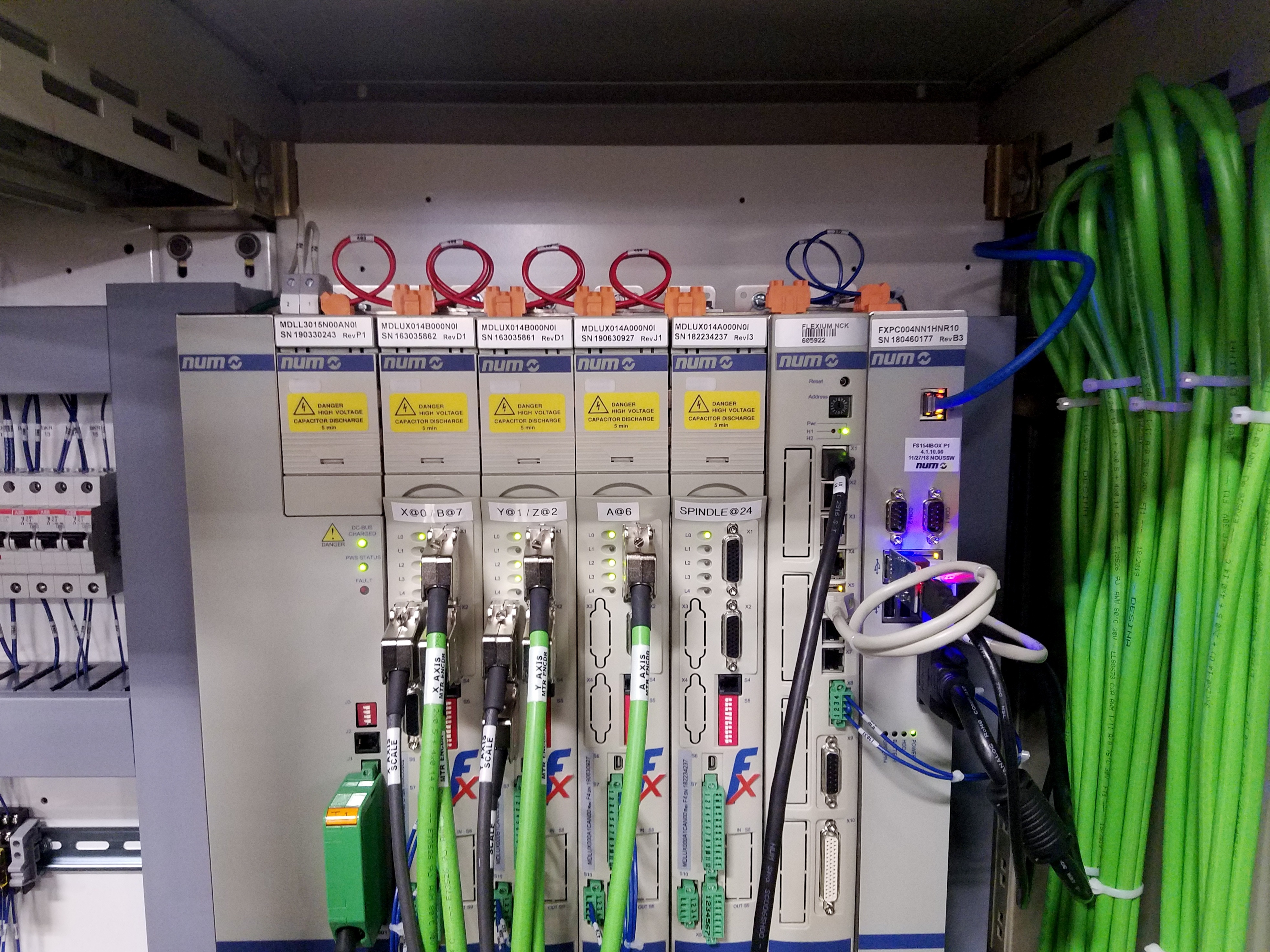 Founded in 1978, the Clinton Township, Michigan, company specializes in precision indexable cutting tools. McQuade produces a range of cutting tools including boring bars, milling cutters, generating heads, draw bar style tooling and cartridges, as well as complete turnkey tooling packages. It also provides tool regrinding and repair services.
The machines are RS12 insert grinders originally manufactured by Ewag AG in Switzerland. McQuade installed a number of these precision grinders in 1988, and over the years they have provided stalwart performance, said McQuade's production manager Donald Ostgen. However, after more than 30 years of operation, Ostgen said it today's production requirements necessitated an upgrade.
"Although still in good mechanical order, the grinders' control systems were beginning to lack the flexibility we needed for some of today's more complex tool geometries, leading to lengthy set-up and machining times," said Ostgen.
Instead of replacing the machine, the company chose to upgrade its CNC controls. This allowed the company to continue to use the grinders, as well as the vast number of part programs that the company had developed over the years. The company therefore decided to preserve its investment by implementing a program to upgrade the machines' CNC systems, and engaged the services of Advanced Machine Technologies LLC., a specialist CNC retrofit company in Owosso, Michigan.
The original RS12 insert grinders were fitted with NUM 760 CNC systems, NUM Guttinger NGS 610 servo drives, and NUM/SEM brushed servomotors. In this instance, the company recommended upgrading to NUM's latest-generation Flexium+ 68 CNC system, and replacing the drives and motors on all five axes with NUMdrive X digital servo drives and new NUM brushless servomotors.
By transitioning to NUM's Flexium+ CNC platform, McQuade would secure full grind cycle flexibility while continuing to use a familiar HMI and machine setup operations. This upgrade path also provides full backwards compatibility with part programs that the company had made over the last thirty years. Furthermore, the embedded PC in Flexium+ represents a flexible IIoT platform that is Industry 4.0 ready, offering McQuade powerful connectivity advantages for future productivity enhancements and enabling NUM or AMT to provide remote support services if required.
McQuade sanctioned the work, requesting that Advanced Machine Technologies initially upgraded a single machine so that its performance could be evaluated before progressing further. As part of the upgrade, in addition to the CNC system, drives and motors, the insert grinder was fitted with a new NUM FS-12 touch-sensitive operator's panel, an MP08 machine panel, and an HBA series portable hand-wheel. The variable frequency drive for the existing grinding spindle motor was also replaced, using a smaller footprint NUM DriveX servo drive to fulfill the role. This approach has the advantage that all command, feedback and status information is now exchanged over a digital bus, which simplifies wiring and improves diagnostic capabilities.
The move to all-digital drives and motors has significantly increased the overall speed and performance of the machine, resulting in faster grind feed rates and improved surface finishing, said Ostgen. "The grinder is now much easier to program and a handheld pendant helps simplify operation. We are able to run parts on this machine that we could previously only run on our wire EDM machines, and its increased flexibility means that we are now saving over 10 minutes per part compared to the pre-retrofit model."
The first upgraded RS12 insert grinder is now in full operation on McQuade's production line, and the company has already begun upgrading additional machines.
For more information on NUM Corp., phone its U.S. headquarters at 630-505-7722 or visit them online at www.num.com