Published
December 03, 2018 - 11:15am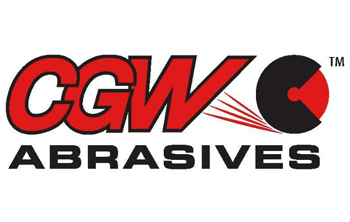 NILES, Ill. – November 2018 – CGW-Camel Grinding Wheels announces new identity of CGW Abrasives.
CGW manufactures precision vitrified grinding wheels, resin grinding and cutting wheels, flap discs, coated abrasive belts and paper sanding discs.
"We changed our name to CGW Abrasives to tell everyone what we're all about – Abrasives!" said Mike Sullivan, president of CGW Abrasives. "The new name and identity remind people what makes us great, CGW Abrasives is the place where quality, performance and value come together."
Related Glossary Terms
abrasive


abrasive

Substance used for grinding, honing, lapping, superfinishing and polishing. Examples include garnet, emery, corundum, silicon carbide, cubic boron nitride and diamond in various grit sizes.

coated abrasive


coated abrasive

Flexible-backed abrasive. Grit is attached to paper, fiber, cloth or film. Types include sheets, belts, flap wheels and discs.

grinding


grinding

Machining operation in which material is removed from the workpiece by a powered abrasive wheel, stone, belt, paste, sheet, compound, slurry, etc. Takes various forms: surface grinding (creates flat and/or squared surfaces); cylindrical grinding (for external cylindrical and tapered shapes, fillets, undercuts, etc.); centerless grinding; chamfering; thread and form grinding; tool and cutter grinding; offhand grinding; lapping and polishing (grinding with extremely fine grits to create ultrasmooth surfaces); honing; and disc grinding.