Published
November 20, 2018 - 11:00am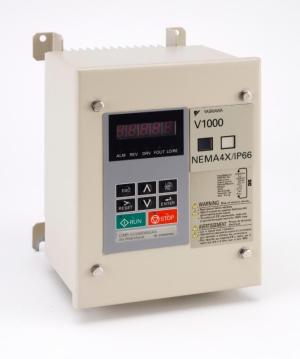 Precision grinding results in the material removal of metals of all kinds and crystalline materials of all kinds, i.e. glass, quartz, ceramic, ferrite, abrasives, stone and other materials that cannot be machined with conventional cutting tools. These materials are too hard, abrasive, and require dimensions, tolerances and surface finishes otherwise not achieved easily or cost effectively with any other method.
To accomplish this in a profitable manner, time is of the essence, friction and heat become critical. Cooling/lubricating systems are required. Wheel balancing systems, filtration systems, material handling, inspection and chucking systems are used to make the end result competitive and profitable.
Variable spindle speed controls are not used enough when grinding. In the '60s the first AC hertz variable spindle speed control became available. Prior to AC inverters, DC motor and variable-speed controls were available as were multiple pulley diameters and Veriac transmissions.
Changing sfm and rpm were considered an "art form." Even today, it is still not understood. To overcome friction, heat, and get to dimensions, tighter tolerances and lower surface finishes the action of the wheel needs to be altered.
The sfm, table feed, cross feed, down feed all have to be changed. It doesn't stop there. Balance, coolants, pumps, nozzles, filtration, chucking and material handling all need to be improved to accomplish increased productivity.
Grinding wheels all have many grit sizes, hardnesses, bonds and different porosities. Select one combination for the specific application. Then, using a variable spindle speed control designed for precision grinding, learn how to improve the results.
DIT variable spindle speed controls read out in volts, amperes, watts, cycles and rpm. With this information decisions and choices can be determined and made to improve precision grinding results.
Does the wheel grind too hard and hot? Slow the rpm down a little at a time. Does the wheel break down or doesn't hold its size or shape? Speed the spindle up a few revolutions. To get a lower rms or AA surface finish, increase a few revolutions. Changes can be made instead of changing wheels, using a different wheel diameter or redressing the wheel.
Reduce the "art" and make your precision grinding more of a science.