Published
March 20, 2018 - 02:15pm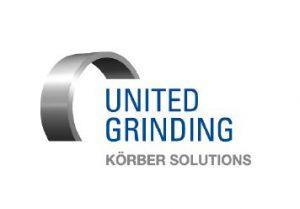 United Grinding North America Inc., Miamisburg, Ohio, will host "The Artistry of the Grinding Universe Event" April 18-19 at its new 110,000-sq.-ft. headquarters. The free 2-day educational event will give attendees an opportunity to explore the latest grinding technologies, automation and measurement systems that provide the turnkey solutions required to keep pace in today's evolving manufacturing landscape.
During the event, application engineers will perform machine demonstrations on a wide variety of WALTER, STUDER, EWAG and BLOHM machines. Attendees will learn how ID/OD, creep feed, centerless, radius, universal – with an emphasis on bearing grinding in shoes – thread grinding and other modern grinding techniques can improve productivity and boost part quality. Industry experts from all of UNITED GRINDING's brands will be on hand to discuss the latest technologies and address specific grinding challenges.
Among the machines in action will be the WALTER HELITRONIC VISION 400 L, a high-precision CNC tool grinding machine that can grind lengths up to 16.5" and a BLOHM PROFIMAT MT, a high-performance production grinding machine. The company will also showcase an EWAG Laser Line Precision machine to show the latest technology for manufacturing cutting tools out of superhard materials. In addition, several of the latest model STUDER machines will be in operation, and attendees will get a virtual sneak peek at new expanded models of STUDER machines.
Another highlight at the event will be a series of educational presentations by industry experts from UNITED GRINDING and key grinding machine ancillary suppliers. Topics will include grinding process automation, coolant and filtration, abrasive and workholding solutions, inspection technologies and Factory 4.0 Digitization.
"This event is a great opportunity for manufacturers to get an up-close look at the state-of-the-art for all things grinding." said Steve Jacobson, President and CEO of United Grinding North America Inc. "Attendees will walk away with practical knowledge they can use to optimize their overall grinding process and have an opportunity to explore our new facility, which opened in November 2017, and enables us to offer the complete grinding experience, all under one roof."
Please visit www.grinding.com/universe to register for The Artistry of the Grinding Universe Event.