Published
March 29, 2021 - 02:00am
ARCH Cutting Tools embraces gender diversity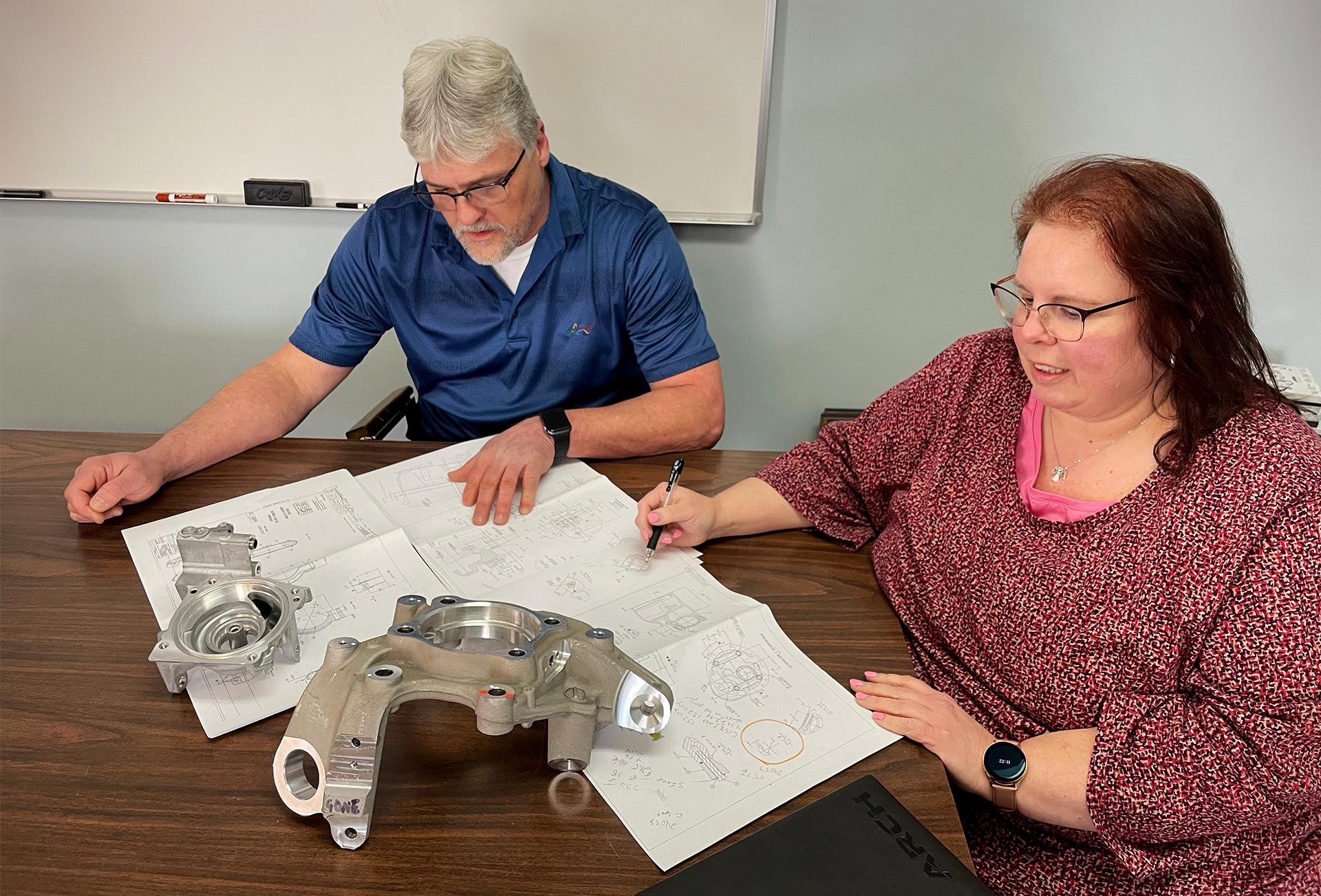 Diversity, including gender diversity, in the workplace can drive innovation, and ARCH Cutting Tools supports the idea that a gender-diverse culture, including in its engineering team, can spur innovation and growth.
A key member of the ARCH Cutting Tools team is Dolores Morrison, an engineer at the company's ARCH Cutting Tools – Mentor (Ohio) facility.
Morrison has been in her current role with ARCH Cutting Tools for nearly 27 years, beginning with its predecessor company, Competitive Carbide of Mentor, Ohio, in 1994. Over the years, she would occasionally run machines, etch inserts, assemble tools and even helped in shipping. Those experiences helped her understand the products and the customers that used them.
"Back then, I would have a discussion with a customer, hang-up the phone and almost immediately the customer would call back to talk to a male engineer, or the owner, to have the same discussion," she said. "Fortunately, my boss and my fellow (male) engineers were very supportive. Knowing that I just talked to the customer, they would ask 'What did Dolores tell you?' and then confirm, 'Well, that's the answer.' Most customers quickly learned that I was dependable for accurate answers."
Over the years, Morrison has seen attitudes change. Now, when speaking to a new customer contact – still usually a man – her ability or insight is not questioned because she is a woman.
Her skills have been augmented by tackling new technologies such as taking courses in computer aided drafting (CAD), specifically AutoCAD, she said. "Starting out (at Competitive Carbide), I used AutoCAD to design tools and create quote prints and manufacturing prints for the shop. At that time, we designed simple boring bars, turning tools and form inserts."
Over the years, the drawing systems evolved into 3-D CAD/CAM systems and once again, Morrison had to re-educate herself, but this time it was on-the-job learning.
"Now, tools can be designed in 3-D and inserted right into customers' casting model or fixturing, to see the effectiveness of the design or any clearance issues," she says. "Our section of the tooling industry has also advanced significantly. Using micro-bore cartridges and PCD tipped tooling, we can design tooling that can not only perform multiple operations but can hold very tight tolerances as well."
Challenges faced by women
Women entering the engineering profession can face challenges especially at the start of their career.
"Initially, I think, every engineer has the challenge of proving their worth. Early in my career, I noticed that male engineers, some who did not have my education or experience, would have no problem talking to the shop employees and having their advice taken at face value," said Morrison. "On the other hand, I would have to fully explain myself – often several times – before they listened to me."
Her solution was to work hard to gain the trust of the men on the shop floor. When she had a design question, she would first discuss it with the other engineers (men), but then would walk out to the shop and ask the men there, who made the tools, their opinions. "Once they saw that I respected and valued their opinions, they did the same for me in return," she said.
She added that her father was the biggest influence on developing confidence in becoming an engineer. An industrial arts teacher and a master woodworker, "he encouraged all his children to learn and problem-solve. From a very young age, he would let us to help him with projects. He taught us all how to weld and safely operate metal- and wood-cutting machines.
"I encourage women seeking careers in any branch of engineering to get as much practical experience as they can," Morrison said. "Take classes for CNC machining, welding, or other hands-on learning – they will be invaluable to you in the day-to-day real-world application of engineering.
"Women are natural-born problem solvers. I believe that if we can nurture this ability in girls and young women, and combine it with comprehensive STEM education, women's contributions to engineering – and other science-based careers – will become the norm, and the world will be better for it."
For more information on ARCH Cutting Tools, visit archcuttingtools.com