Published
September 27, 2023 - 08:00am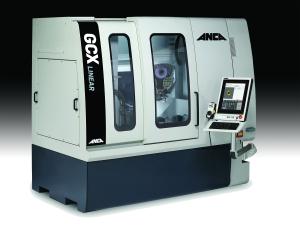 ANCA Inc., a manufacturer of CNC grinding machines, is exhibiting at the Motion + Power Technology Expo from Oct. 17 to 19 at Huntington Place in Detroit.
ANCA said it plans to showcase its latest products, services, and industry solutions. Russell Riddiford, President at ANCA Inc. said that they are excited for this event as it is located 30-minutes away from its American headquarters in Wixom, Michigan.
Here's what is expected from ANCA at Motion + Power Technology Expo:
1. Cutting-Edge Products and Services: Visit our booth to experience firsthand our latest CNC grinding machines and technologies. We'll have a GCX linear machine on the stand demonstrating its state-of-the-art process for gear power skiving.
2. Expert Insights: Engage with our experienced professionals who will be available on-site to discuss how ANCA can help address your grinding needs and goals, now and into the future.
"We are thrilled to be a part of Motion + Power Technology Expo this year," said Riddiford. "This event provides a fantastic platform for us to showcase our latest innovations and connect with industry leaders. We look forward to meeting and interacting with both existing and potential clients to discuss how ANCA can provide tailored solutions to meet their grinding needs."
Related Glossary Terms
computer numerical control ( CNC)


computer numerical control ( CNC)

Microprocessor-based controller dedicated to a machine tool that permits the creation or modification of parts. Programmed numerical control activates the machine's servos and spindle drives and controls the various machining operations. See DNC, direct numerical control; NC, numerical control.

grinding


grinding

Machining operation in which material is removed from the workpiece by a powered abrasive wheel, stone, belt, paste, sheet, compound, slurry, etc. Takes various forms: surface grinding (creates flat and/or squared surfaces); cylindrical grinding (for external cylindrical and tapered shapes, fillets, undercuts, etc.); centerless grinding; chamfering; thread and form grinding; tool and cutter grinding; offhand grinding; lapping and polishing (grinding with extremely fine grits to create ultrasmooth surfaces); honing; and disc grinding.