Published
April 04,2018 - 01:15pm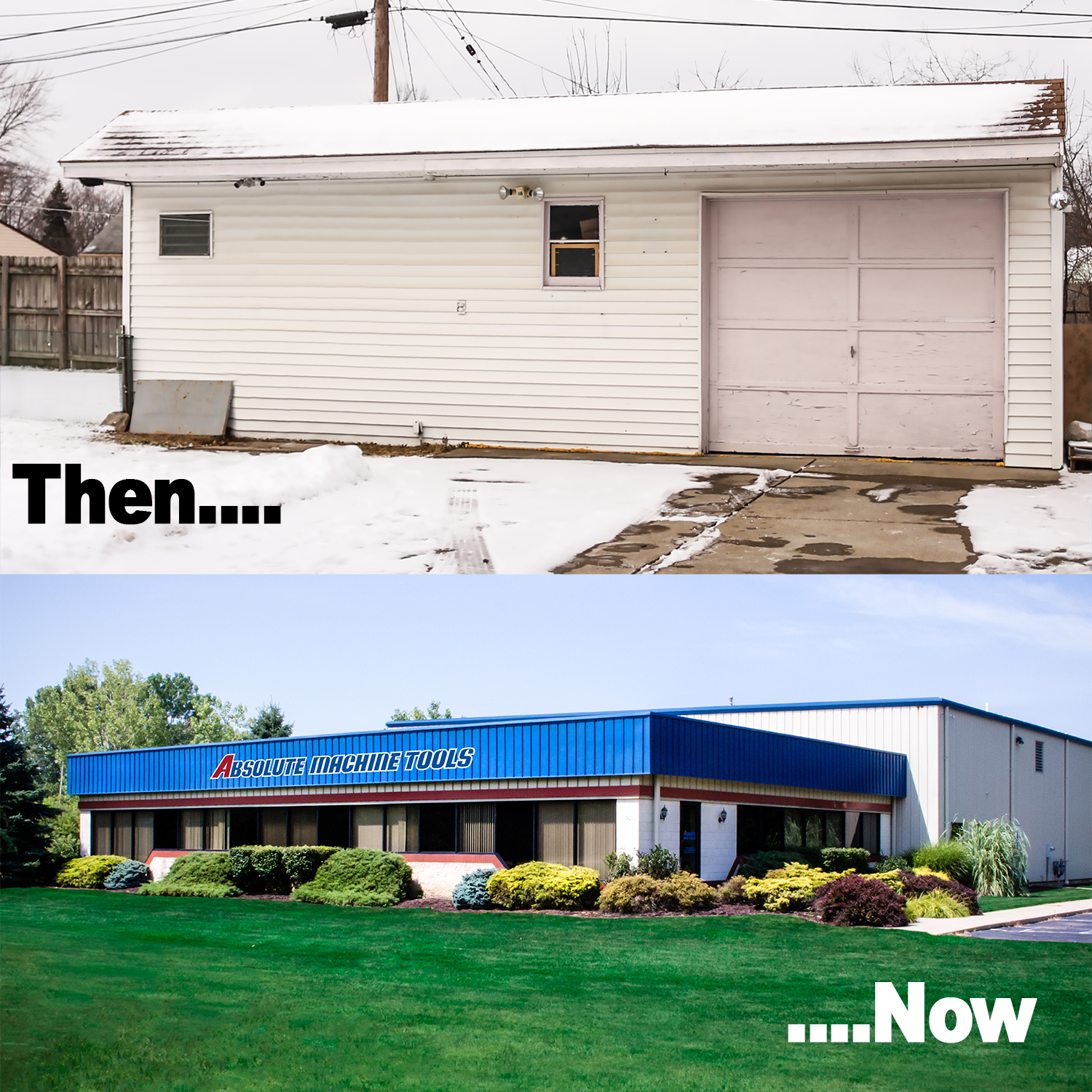 Absolute Machine Tools Inc., Lorain, Ohio, is marking its 30th year as a machine tool importer and distributor in North America. The company sells and supports a comprehensive selection of machine tools including Johnford Heavy-duty Machining and Turning Centers; Tongtai High Production Machining and Turning Centers; You Ji Vertical Lathes; QuickTECH Mill/Turn Centers; LICO Multi-slide Multi-Axis Screw Machines and Mill/Turn Centers, APEC 5-Axis Gantry-style Linear Motor machines. Nexturn Swiss-type lathes; AccuteX Wire EDM and Sinker EDM machines; Yougar EDM Hole Drilling machines; and Precihole Gundrilling machines.
According to Absolute founder and president Steve Ortner, Absolute has since its beginning offered some of the most heavy-duty, accurate, and productive machines in the industry. "Not one of our partners is new to the machine tool industry," he said. "In fact, we've had a partnership with Johnford going on 28 years now. We've made it a focus to remain reliable and consistent in our relationships with our OEMs, which carries through to our customers and our support to them with service and spare parts." Absolute Machine Tools now has direct full-service technical centers in Lorain, Ohio; Livonia, Michigan; Mason, Ohio; and Elgin, Illinois.
In addition to vastly expanding the selection of machine tools it provides, the company increasingly offers engineering services. Chief marketing officer Courtney Ortner noted that Absolute's business "has changed from customers simply buying a standard machine and applying it themselves — to purchasing more complete turnkey system solutions for a certain application or family of parts. We help customers be flexible and profitable with their investment. We want to be a partner in solving their manufacturing challenges by providing profitable solutions. Having multiple sources of machine tools allows us to apply the best machine to the job." Steve Ortner pointed out that providing such services to Absolute's core customers is critical when manufacturing trends such as Industry 4.0 and other emerging technologies are difficult for job shops to implement.
Absolute Machine Tools, like many dynamic startups, began in a garage. Steve Ortner and friend Hayden Wellman founded the company in 1988. Working as representative for digital readout maker Anilam, Ortner made contact with Taiwanese machine tool manufacturer Johnford in 1990, which became the company's first OEM partner.
Partnerships with You Ji for vertical machines and Tongtai for drill tap machines and turning centers came next, followed by relationships with Nexturn, QuickTECH, and Precihole. In 2009 Absolute bought a building in Mason, Ohio, and added the AccuteX lines of Wire EDM equipment. In 2013 the company opened its Elgin, Illinois technical center and achieved authorized integrator status with Fanuc Robotics America, and in 2017 acquired Advanced Machinery Systems, thereby becoming the exclusive importer/distributor of LICO CNC screw machines for turning complex small parts. EDM drilling specialist Yougar also became a partner in 2017.
Courtney Ortner, a sales and marketing professional, married Steve Ortner in 1992 and joined him in managing Absolute Machine Tools in 1993. Twenty-five years ago, she said, the couple worked together seven days a week building the company. "In the beginning we only had ourselves to worry about. Absolute Machine Tools evolved from a small garage to currently four fully-staffed technical centers and a distribution network that spans all of the United States, Canada and Mexico. Now it's many more than just us and there's a responsibility that goes along with that and we are never complacent with our success. We keep striving every day to provide advanced technology and services to our customers."