Author
Craig Zoberis
Published
June 27, 2023 - 11:30am
I recently read about U.S. politicians who are considering taxing manufacturers that implement robots at plants. So while machine shop owners are coping with the labor shortage and scrambling for people to operate CNC machines to meet production needs, government officials are finding more ways to prevent the United States from competing globally.
"There are three numbers that explain the current labor shortage," said Aaron Prather of ASTM International. "They are 1.6, 2.1 and 10,000. The current birth rate in the U.S. is 1.6 births per woman, which is way below the 2.1 births we would need to have to just maintain our current population. Top this with 10,000 baby boomers hitting retirement age every day. We just don't have the people to fill open jobs like we used to. We have entered a phase where we will have more people over 65 than we have under 15 for the foreseeable future."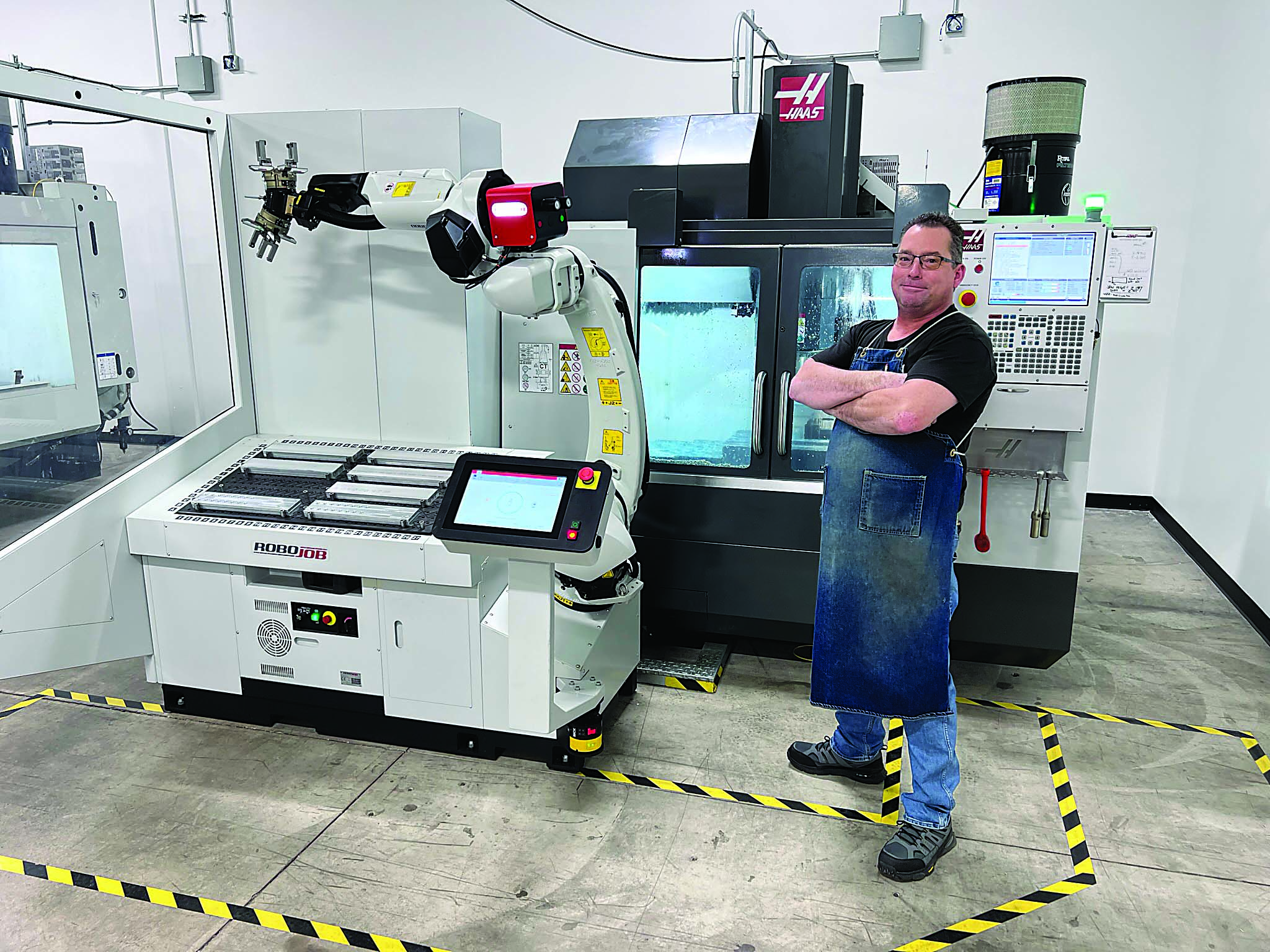 It is important that our government officials understand that the workforce has declined significantly, leaving automation as the only solution. Further, here are eight points that they need to know:
1. Taxing robots reduces incentives for developing innovative technologies, which can result in less efficiency, productivity and economic growth.
2. Taxing robots would discourage businesses from investing in automation, which would harm job creation. A more automated workforce can increase productivity and ultimately lead to more job growth.
3. Robots enhance the competitiveness of companies by lowering the cost of production, which fosters economic growth. As production increases, the economy grows, which then leads to an increase in jobs across all industries.
4. By encouraging the use of robots for production, it is possible to produce goods and services at a lower cost, making them more affordable to consumers.
5. Many states realize the need for robots and automation and are partnering with manufacturers by offering grants to encourage implementation of robotics so the states' gross domestic product remains competitive.
6. If companies face taxes on robots, businesses may look to move offshore where taxes are lower. To avoid the negative economic impact of companies moving offshore, it is better to incentivize the automation of the workforce in the U.S.
7. Robots improve resource utilization and management. This then results in reduced waste and increased efficiency. Efficiency in manufacturing is essential for business sustainability and resilience in the long run.
8. Taxing robots in any country puts it at a competitive disadvantage in the global marketplace. Lower competitiveness hampers trade growth and can hinder economic development of a nation.
A robot tax would prove that our government is out of touch with the population problem and the needs of U.S. manufacturers. Please take the time to let your local
government officials know that robots are not displacing workers at machine shops but are filling open positions that these businesses otherwise cannot fill. 
---
To view a video of this robotic automation, visit https://qr.ctemag.com/1j22y
Related Glossary Terms
computer numerical control ( CNC)


computer numerical control ( CNC)

Microprocessor-based controller dedicated to a machine tool that permits the creation or modification of parts. Programmed numerical control activates the machine's servos and spindle drives and controls the various machining operations. See DNC, direct numerical control; NC, numerical control.

robotics


robotics

Discipline involving self-actuating and self-operating devices. Robots frequently imitate human capabilities, including the ability to manipulate physical objects while evaluating and reacting appropriately to various stimuli. See industrial robot; robot.