Author
Cutting Tool Engineering
Published
January 03,2019 - 10:00am
Whether it's with beer or wine, soft drinks or cough syrup or anything from jam to washing lotion to engine oil, if a container is filled or packed, equipment from Krones AG may be involved. In Germany, where the company is headquartered at Neutraubling, half the bottles fall into this category. Worldwide, it's a quarter of the bottles.
In Nittenau, Germany, the company's center for production and assembly of filling, labeling, plastic and process technology runs a classic customized machine building operation. To remain competitive, Krones invests in R&D and regularly tries new production processes and cutting tools.
"The introduction of new tools is a costly business because it means we have to change the data in all our IT systems," said Stefan Wagner, who handles tool management for Krones in Nittenau. "Therefore, before we commit to such a change, we perform intensive tests on each cutting tool."
---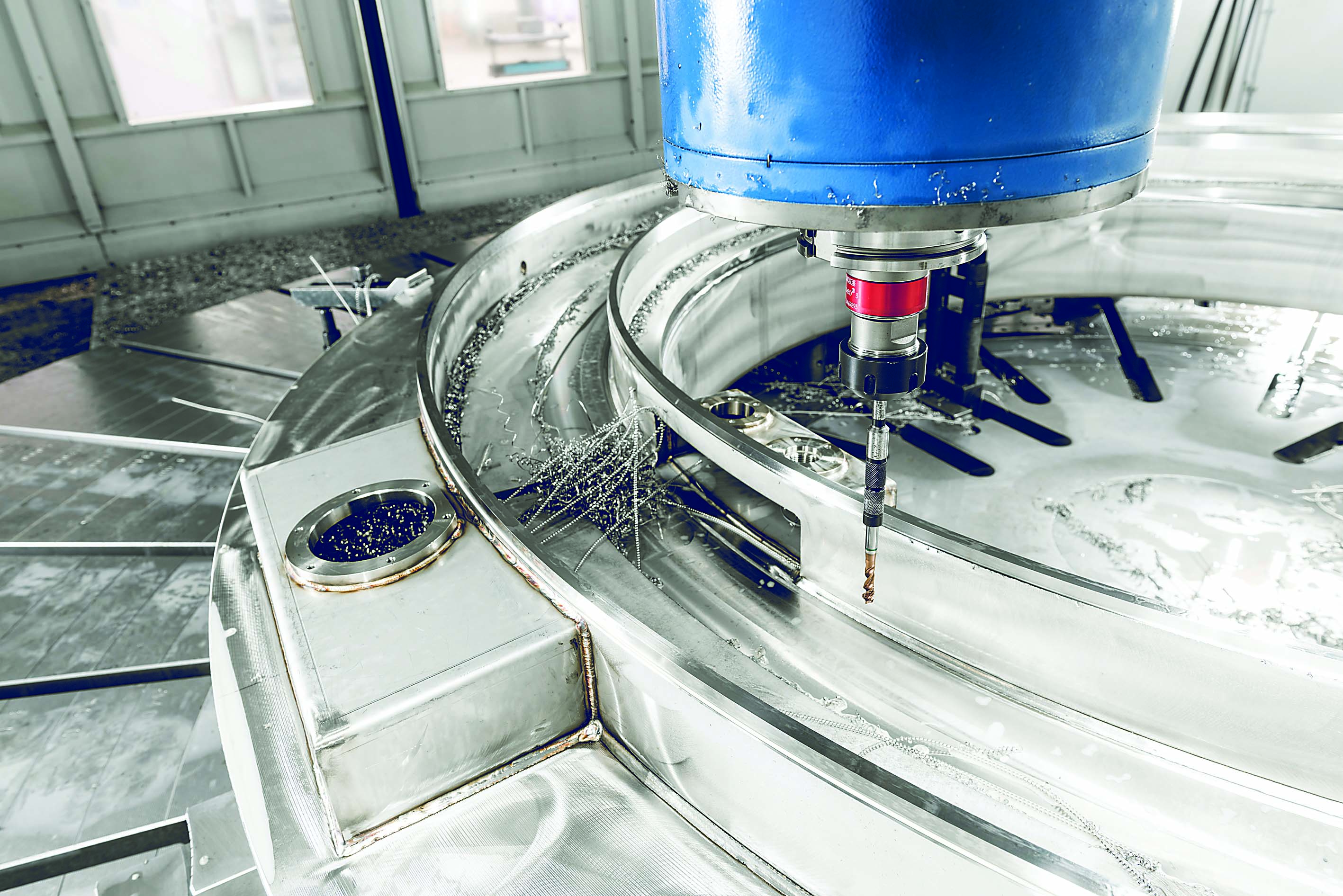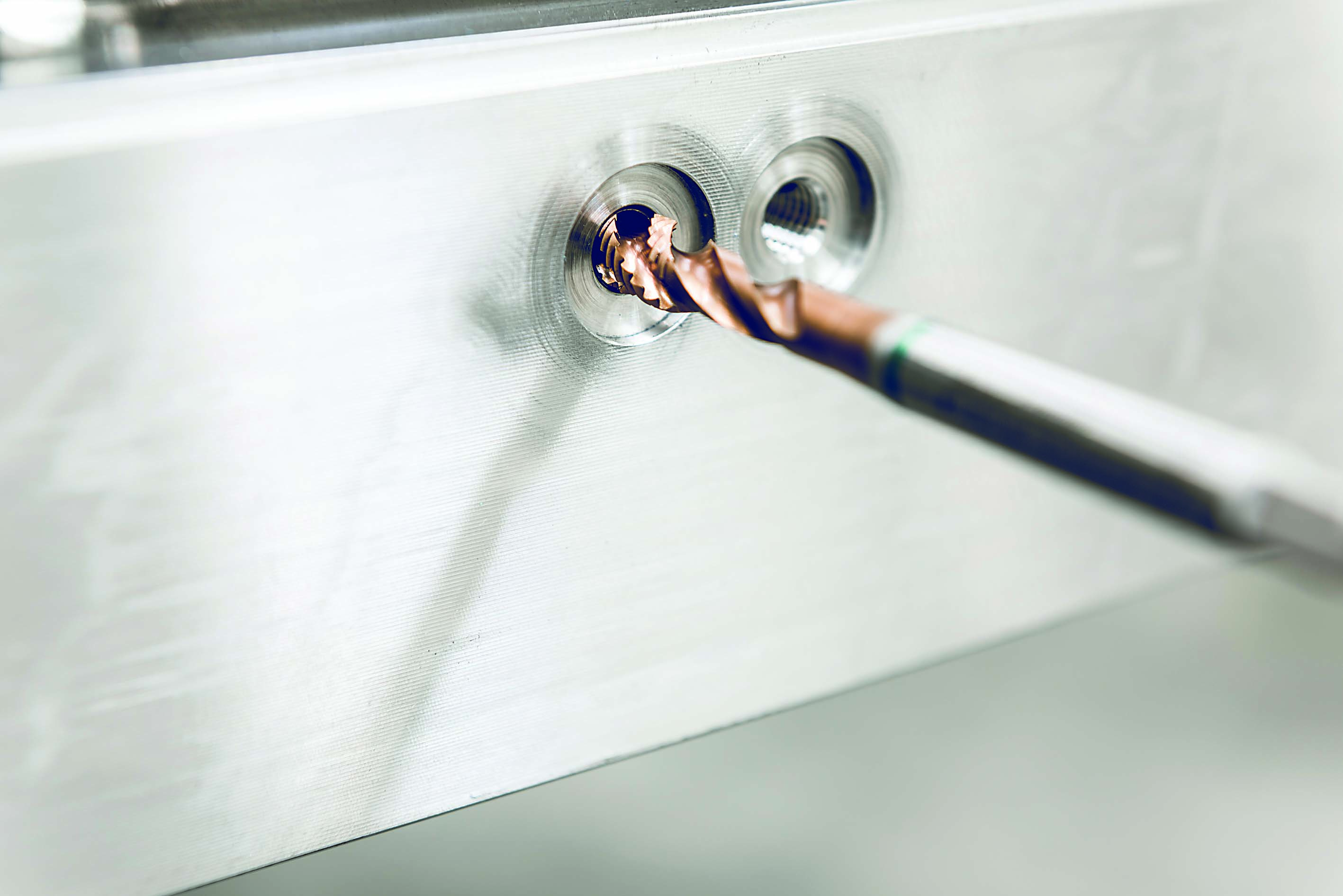 Krones' Nittenau facility machines stainless steel rings up to 7m in diameter. Each ring requires hundreds of tapped holes for attaching valves, and the Garant MasterTap significantly increased process reliability when tapping. Images courtesy of Hoffman Group USA
---
Because the machines are for the foodstuffs industry, most of the machined parts are made of stainless steel. Wagner said requirements for surface finish are high—for example, when machining stainless steel filler rings for carousel systems, which are up to 7m in diameter. Each ring requires hundreds of tapped holes for attaching valves. The tapping can consume several hours. As a result, process reliability is particularly important for this operation.
"Because there will always be vibration when machining these large rings, the only thread generation process we can accept is thread tapping," Wagner explained. However, he added, the company continually encountered problems with twisted swarf when tapping the large stainless steel rings.
"Our designers call for 20mm tapped depth," Wagner said. "That's almost twice the depth usually required. This caused us constant problems with swarf evacuation. The machine would run for 20 holes at most. An employee then had to stop the machine and strip out the swarf." He said because of the resulting increased costs, the business model simply could not afford such downtime.
When Krones heard about the Garant MasterTap general-purpose, high-performance tap from Munich-based Hoffmann Group, Wagner said, "Our ears pricked up." (Hoffmann Group USA is in Knoxville, Tennessee.) Krones immediately established a test program for the tool.
According to the toolmaker, the tap performs with high process reliability in different workpiece materials, including stainless steel, steel, aluminum, brass and cast iron. The tap has optimized flutes to evacuate chips and a special configuration of the tooth rear face geometry to chop the swarf at the root. Also, the cutting edges are honed to protect against breakage and extend tool life. The tap is made of HSS-E-PM and coated with ultrasmooth AlTiX to prevent material adhesion and abrasion.
Besides tapping the large stainless steel rings, Krones works smaller parts, some of which are aluminum and cast iron. "Machining these various materials meant we regularly had to change tapping tools—this was really time-consuming," Wagner said. Therefore, Krones tested the Garant MasterTap on a variety of different materials.
Krones completed initial tests on the taps in about three weeks. According to Wagner, the results were impressive. He explained that when tapping stainless steel rings, the Garant MasterTap cleanly chopped off the swarf at the root so operators no longer had to stop the production process to clear swarf. This efficiency saved enormous amounts of time and increased the available time for the machine.
"For the small components, on the other hand, we used just a single tap to tap well over 360 holes, applying increased cutting parameters at the same time," Wagner said. With the previous taps, because of the large tapped depth and the resulting swarf evacuation problems, the company needed up to nine taps to do the same amount of work for the same number of tapped holes.
END USER: 
Krones AG, +49 9401 70-0, www.krones.com
SOLUTION PROVIDER: 
Hoffmann Group USA, 844-448-7725, www.hoffmann-group.com
CHALLENGE: 
Eliminate problems with twisted swarf and short tool life when tapping stainless steel, aluminum and cast iron.
SOLUTION: 
A general-purpose tap that achieves high process reliability.