Author
Michael C. Anderson
Published
June 16, 2017 - 09:30am
Koenigsegg, the Swedish manufacturer of high-end, high-performance sports cars, was featured in the 2016 documentary "APEX: The Story of the Hypercar," which describes the battle for a new class of high-speed, fast-pickup sport scars. The company faced a quality-control challenge. Each car includes more than 300 hand-formed carbon-fiber parts—dark, highly reflective parts, which are the most challenging to scan.
Koenigsegg partnered with the Ametek-owned company, Creaform Inc., Lévis, Quebec, to handle its quality challenges. (Creaform has a U.S. division in Cosa Mesa, Calif.) Louis-Olivier Ringuette, an applications engineer from Creaform's metrology service team, helped the Koenigsegg team perform a full-body scan of its newest model, the Koenigsegg Regera.
Creaform's metrology service team took the equipment required for that project with them to Koenigseg. In this case, the equipment included the newest generation of MetraSCAN 3D laser scanners. These scanners have been optimized to improve performance levels on shiny surfaces. According to the company, they can achieve more accurate results than earlier versions at 12 times the speed. Creaform's new HandyPROBE portable CMM for single-point measurements was also put to use to adjust jigs and inspect production parts.
The team wrapped up the Regera full-body scan with a session using the MaxSHOT 3D optical coordinate measuring system. This step helps get the maximum accuracy in the alignment of the scans that is required in QC applications.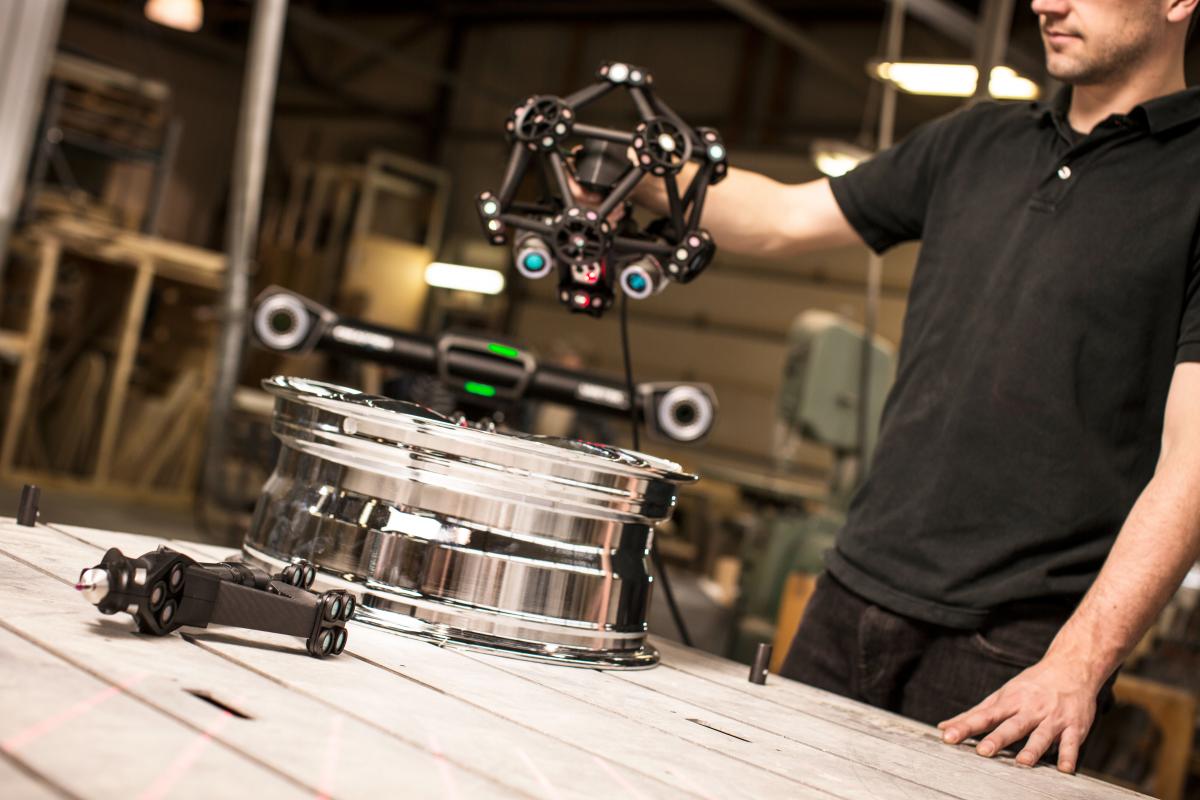 Scanning components at Koenigsegg with a MetraSCAN 3D laser scanner. Image courtesy Creaform.
Related Glossary Terms
metrology


metrology

Science of measurement; the principles on which precision machining, quality control and inspection are based. See precision machining, measurement.