Author
Craig Zoberis
Published
October 28, 2020 - 09:30am
As a CNC machine-tending robot integration company, we have come across machine shops that range in size from small family businesses to Fortune 500 companies. One recent experience with a family-owned contract machine shop resonated with our entire team and showed how critical it is to have a keen ear and demonstrate flexibility to meet customer needs.
The lead came from a Haas Factory Outlet salesperson. After a five-minute phone call with the owner of the shop, it was clear he was ready to automate. To ensure we can meet or even exceed customer requirements, we normally follow a thorough set of qualifiers prior to meeting in person. However, in this instance, a few minutes spent talking with the owner was all it took. He was frustrated by a lack of reliable operators available to manage his equipment, and he was exhausted from trying to recruit. The owner cited ongoing difficulty with finding dependable workers to complete dull tasks day in and day out.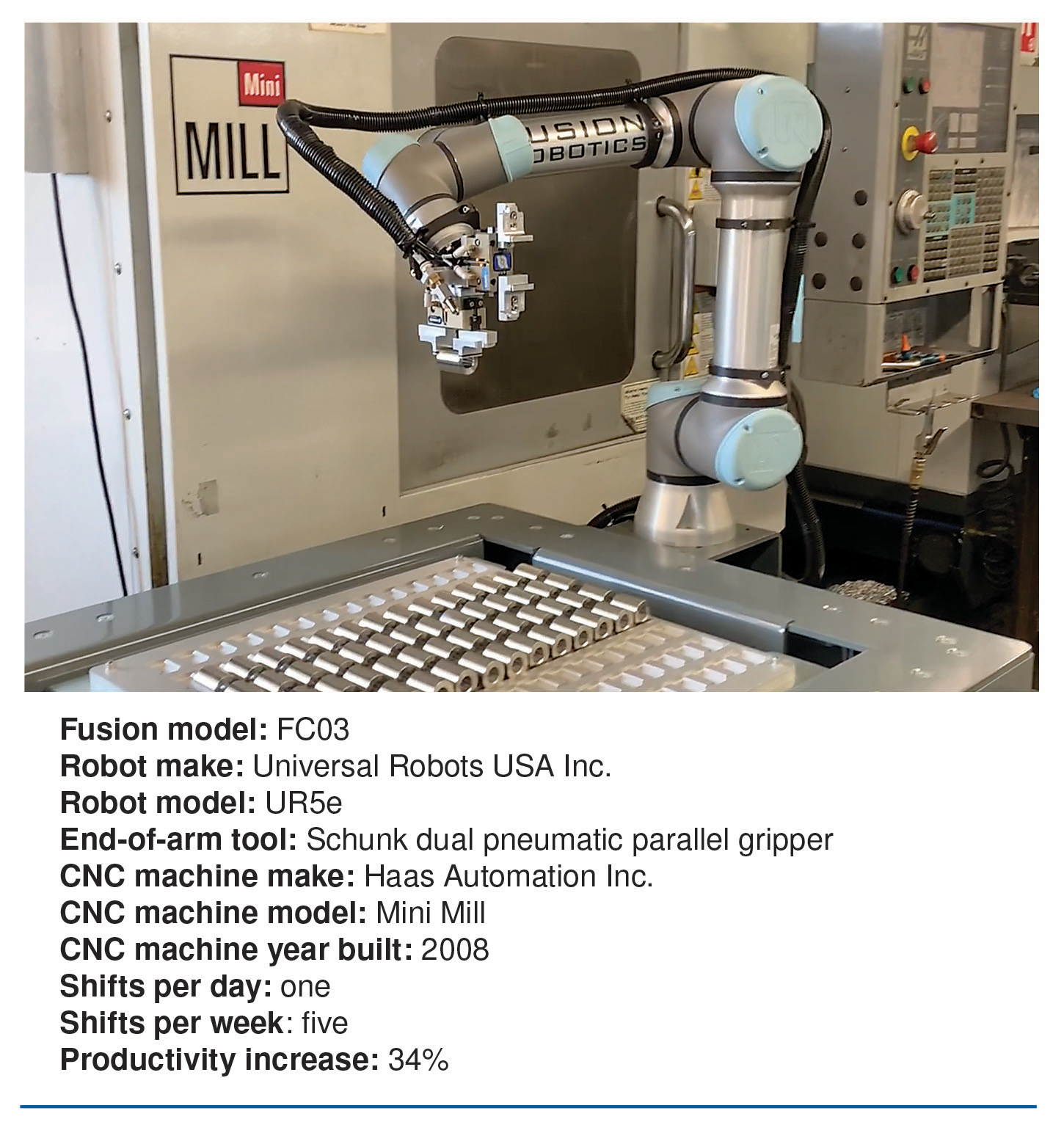 He was lost and unsure of what his next steps should be, so I offered to meet him to determine if and how we could support him. When I visited his shop, it immediately became obvious that by automating two mills in a six-machine cell, we could turn around his inconsistent output. We presented and quoted a solution within 48 hours. Less than a week later, he placed the order, and the equipment was installed in four weeks.
The shop now meets production demands with predictable daily output and has won new business. The owner sleeps well, knowing he does not have to worry whether an operator will show up the next day. 
---
To view a video of the robotic automation at www.ctemag.com enter this URL on your web browser: cteplus.delivr.com/2dh4e
Related Glossary Terms
computer numerical control ( CNC)


computer numerical control ( CNC)

Microprocessor-based controller dedicated to a machine tool that permits the creation or modification of parts. Programmed numerical control activates the machine's servos and spindle drives and controls the various machining operations. See DNC, direct numerical control; NC, numerical control.

web


web

On a rotating tool, the portion of the tool body that joins the lands. Web is thicker at the shank end, relative to the point end, providing maximum torsional strength.