Author
Craig Zoberis
Published
February 07, 2023 - 01:00pm
Richard Kegg might not be a household name, but you likely are quite familiar with his 1952 invention: the CNC milling machine.
You probably can't imagine running your CNC machine shop on manual mills and lathes that count on people for everything. How long could you compete? How long could you remain in business? Yet for over 30 years, people couldn't imagine using CNC machines.
What was the resistance in adopting CNCs? It was the same resistance seen today regarding robots for CNC machine tending. Does the following sound familiar?
 "It's too complicated."
 "I've never done that before."
 "I've always done it this way; I don't want to change."
 "What if it doesn't work — then what?"
 "What will people think?"
Times, minds and ideas change. We hear these legitimate statements and questions today about CNC machine-tending robots. Are there legitimate responses and answers? Absolutely. In some ways, this is not surprising since we are about 15 years into what could be a 30-year acceptance cycle.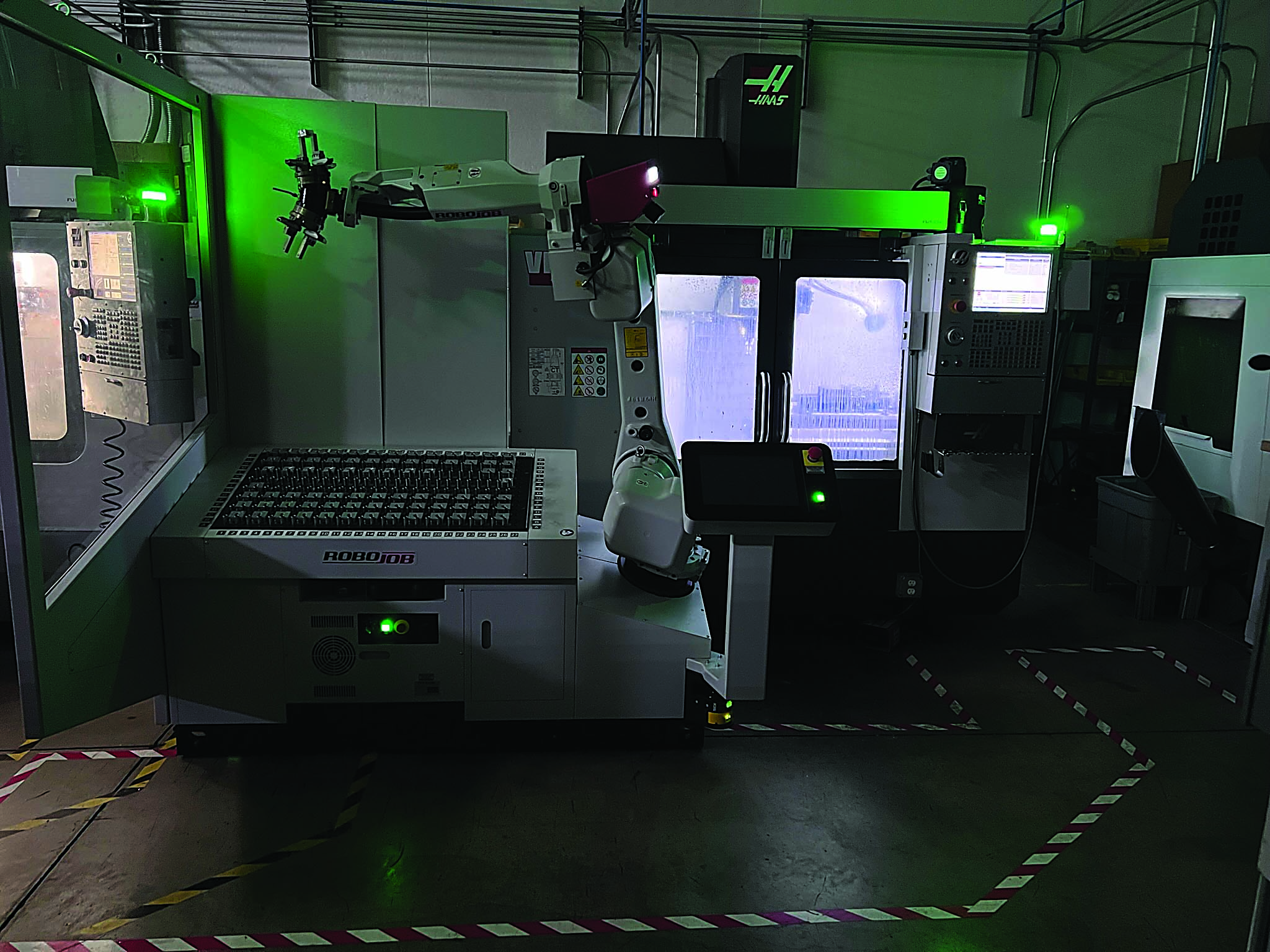 Sixteen years ago, a Belgian machine shop needed a way to compete on the global stage. The business was tired of losing to companies in low-wage countries and knew that it needed CNC automation to regain what had been lost. But no one made a standard robotic solution for CNC machines. So the shop engineered and built a solution for itself, which started the CNC robotic industry and the company RoboJob NV.
Purpose-built, CNC machine-tending robotic systems are catching on faster than the CNC machine ever did. When the CNC machine was invented, the ATM did not exist for another 15 years. In the beginning, even ATMs were questioned because people didn't trust them. People were accustomed to talking with a person to deposit and withdraw money because the human touch mattered.
Although machine shop leaders appreciate machine-tending robots for the problems they solve, another group appreciates them even more: serious machinists. We've heard machinists talk about their days before robots. They often would work on two CNCs simultaneously — setting up one CNC while the other ran parts. When machinists heard the cycle end alarm, they would stop setting up their next job, walk over to the other CNC, unload and reload it and then go back to the setup, which hindered productivity. Programming CNC machines requires a lot of focus, and disrupting your attention span can lead to costly programming errors.
Ask machinists who have worked with robotic machine tending, and they will tell you they are better at their craft and make fewer errors because a robot is tending the CNC so they can focus on the high-value cerebral work they love. No serious machinist loves loading and unloading a CNC machine. If one does, he or she doesn't love it for long. 
---
To view a video of this robotic automation visit: https://qr.ctemag.com/1f344