Author
William Leventon
Published
January 05, 2021 - 02:00pm
Robot arms used for machine tending must often pick items of different sizes, shapes and orientations, so artificial eyes can be a big help.
That's the idea behind vision systems like the recently introduced Eyes system from OnRobot A/S, which is headquartered in Odense, Denmark. Eyes eliminates the need for expensive fixture carts used to position parts for picking.
"You could use it with parts on a conveyer or vibration table," said Kristian Hulgard, general manager of OnRobot Americas in Irving, Texas. "It doesn't matter how they are oriented — standing up, lying down or whatever. A vision system will be able to identify them."
In addition, he said vision systems like Eyes save valuable operator time by eliminating manual labor from the machine loading process.
One feature that is meant to set Eyes apart from competitive offerings is the easy-to-use software and interface when the system is set up with a robot. Hulgard said setting up a vision system to work with a robot normally requires training and expertise.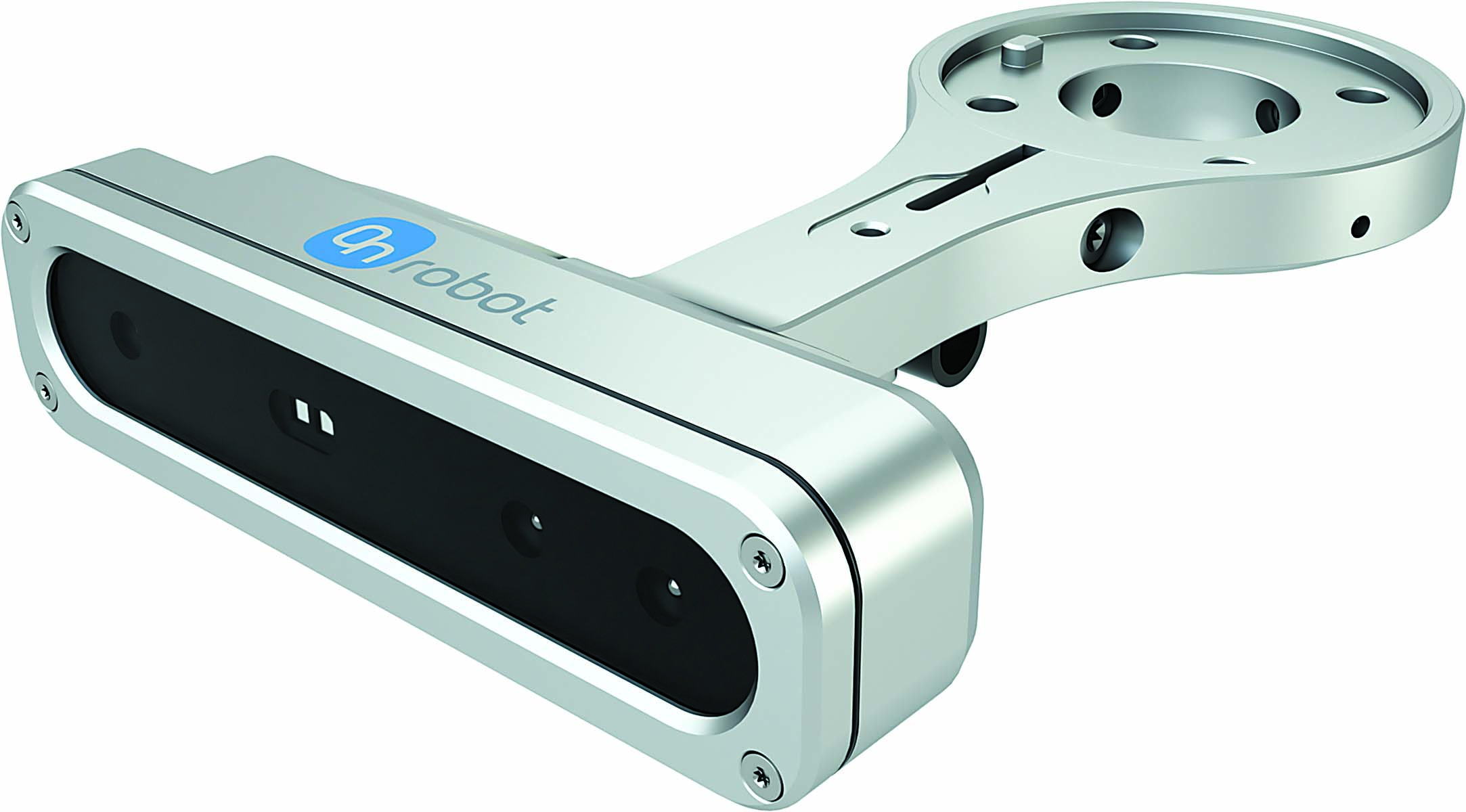 The Eyes vision system can be mounted on a robot arm or nearby to reduce cycle time. Image courtesy of OnRobot
"But our biggest value proposition is that anyone can read our quick guide and get started," he said.
Similar to instructions that come with consumer electronics like an iPad, the quick guide helps users connect Eyes to a robot. Then they can log in to the vision system with a laptop and begin the calibration process.
Unlike other vision systems designed to recognize metal parts defined by outer shape, Eyes needs only a single image for part recognition and calibration, according to OnRobot.
"Calibration of vision systems usually requires multiple angles and reference pictures," Hulgard said. "But Eyes just takes one picture, and our Eye Box controller (which handles all processing) basically
figures out the rest."
Like other vision systems, Eyes needs to learn the parts it will pick. To teach a part to Eyes, users simply show the part to the camera. The system automatically distinguishes the part from the background as the object to be picked by the robot, he said.
During a production run, Eyes takes a picture of each part to be picked. The system features what OnRobot calls a 2.5D camera that, unlike 2D vision systems, adds height information to part length and width. This is made possible by an infrared sensor in the camera that lays an invisible grid on the area to be photographed.
"Imagine a disk and bearing balls with the same diameter coming down a conveyer," Hulgard said. "A normal camera would not be able to identify the difference between the disk and balls because it's just taking a 2D picture from above. But with that grid of infrared light, our camera can (detect) the difference in height."
Although it can tell the difference between a 25 mm (1") tall ball and a disk lying flat on a conveyer, Eyes' camera cannot create a 3D image. This means that Eyes wouldn't be suitable for 3D bin-picking applications, he said.
Eyes integrates with all leading collaborative and light industrial robots via OnRobot's One System Solution, a unified mechanical and communications interface. The camera mounts on a robot wrist or a nearby object or structure, such as a wall. Mounting on a wall reduces cycle time because the camera can take and process a picture of the next part to be picked while the robot places a part in a machine. So the system can be ready with the next part position when the gripper comes out of the machine.
This process happens without operator intervention.
"The smart thing about our system is that it identifies objects and takes new pictures completely automatically," Hulgard said.