Author
Michael C. Anderson
Published
September 01, 2016 - 10:30am
We know that manufacturing has entered the digital age, but never as literally as a recently introduced robotic glove developed via a partnership between General Motors and NASA for use on the International Space Station. It is finding new life on Earth in manufacturing and other industrial applications through a licensing agreement between GM and Bioservo Technologies AB, a Swedish medical technology company.
Working with GM, Bioservo will combine technology from its SEM Glove (Soft Extra Muscle) technology with the RoboGlove, a force-multiplying, battery-powered wearable developed by GM and NASA during a 9-year collaboration that included the launch of the humanoid robot called Robonaut 2 (R2) into space in 2011.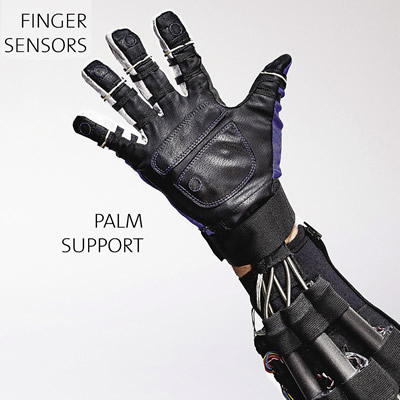 RoboGlove, developed by GM and NASA, is being improved with SEM Glove technology for use in manufacturing by Bioservo Technologies. Image courtesy General Motors.

The RoboGlove uses sensors, actuators and tendons that are comparable to the nerves, muscles and tendons in a human hand. One design requirement for R2 was to operate tools designed for humans, and developers reportedly achieved unprecedented hand dexterity. That technology was applied to the RoboGlove.
If you think technology that could improve hand strength and dexterity might be useful in manufacturing, well, you put your finger on it. Bioservo will initially develop a new grasp-assist device for industrial use that could increase human-operator efficiency while reducing fatigue in hand muscles. Research shows fatigue can occur within a few minutes of continuously gripping a tool.
GM intends to be the first U.S. manufacturing customer for the refined robotic glove and will test it in some of its plants. "The successor to RoboGlove can reduce the amount of force that a worker needs to exert when operating a tool for an extended time or with repetitive motions," said Kurt Wiese, vice president of GM Global Manufacturing Engineering.
GM briefly tested RoboGlove in a preproduction plant before looking for a partner to help refine it to fit different-size hands and address other issues.
For more information about RoboGlove, visit tinyurl.com/CTE-GMGlove. To learn more about Bio
servo Technologies AB, visit www.bioservo.com/en.
Related Glossary Terms
fatigue


fatigue

Phenomenon leading to fracture under repeated or fluctuating stresses having a maximum value less than the tensile strength of the material. Fatigue fractures are progressive, beginning as minute cracks that grow under the action of the fluctuating stress.