Author
Holly B. Martin
Published
March 20, 2022 - 08:00am
It can happen to anyone working on a shop floor — plug in the wrong offset, and a machine crashes, breaking a tool or scrapping an expensive part.
As accuracy requirements for five-axis machining become ever more stringent, complex parts must be manufactured with precision. At the same time, certain hard-to-control factors can damage spindles, cutting tools and other components. Small errors may lead to significant machine downtime and delayed output and deliveries, all of which cut into the bottom line for a machine shop.
Some machining software companies provide tool monitoring solutions to prevent expensive crashes and collect tool usage data that can help users avoid unnecessary costs due to premature tool replacement.
"Tool monitoring is really just one function in what I would call tool and process monitoring," said Jeff Rizzie, director of digital machining at Sandvik Coromant Co. in Mebane, North Carolina.
He distinguishes between process monitoring and machine condition monitoring, which gives an overall picture of how assets are producing.
"With process monitoring," Rizzie said, "we're monitoring not just the machine tool but also the health of the actual
machining process."
For process and tool monitoring, Sandvik Coromant offers the CoroPlus Process Control system.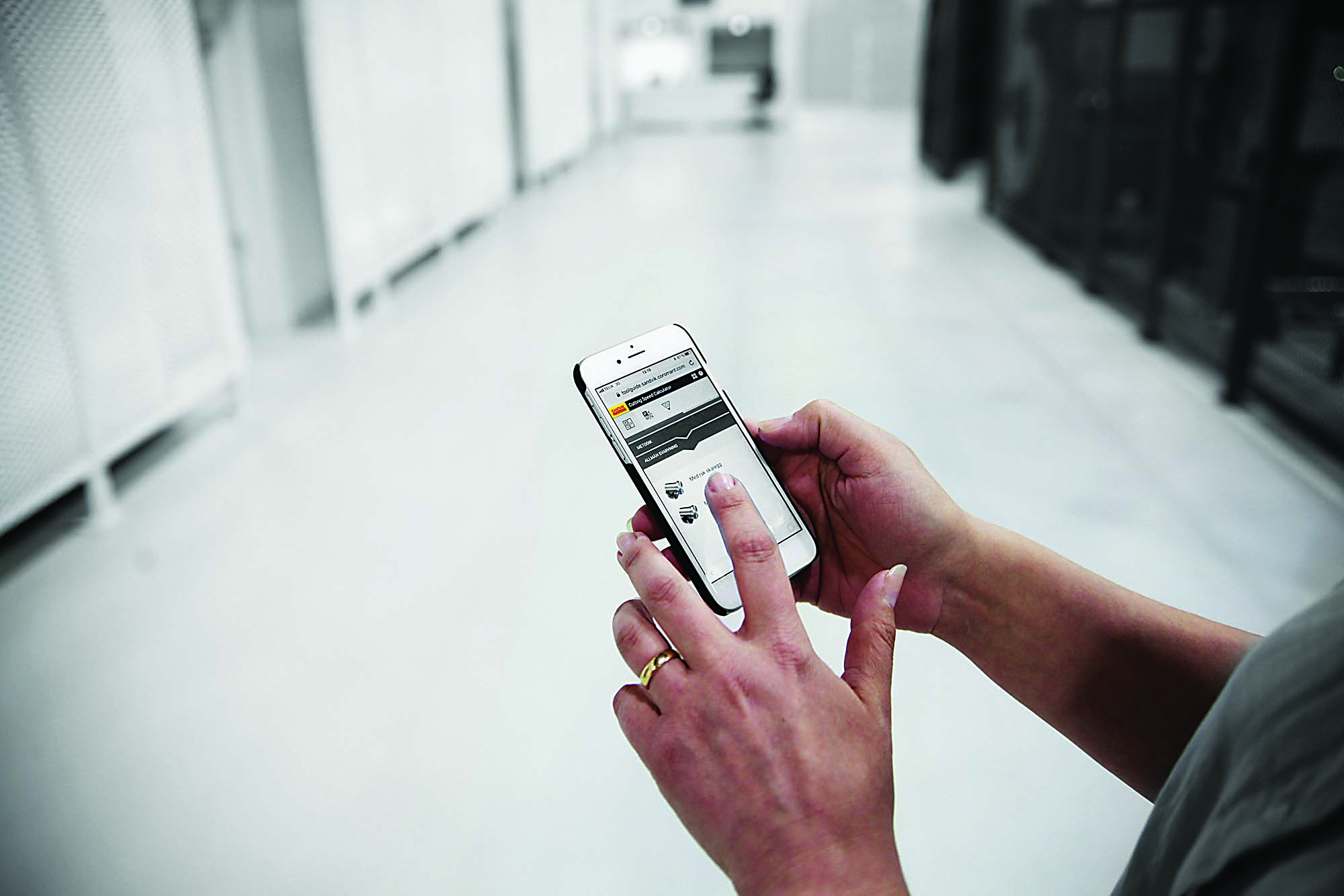 "Specifically," Rizzie said, "we're extracting data from either the machine tool itself or external sensors that we have added to the machine and using that data at the edge, analyzing it for either a pattern or an anomaly. If it detects something that essentially says that the process is no longer healthy, such as a machine collision, a tool breakage or even a missing tool, it can react to that event within five milliseconds and go into a shutdown mode or any reaction that you program it for ahead of time."
He said the idea is not so much to prevent a collision but to reduce damage by saving the part and machine.
"It's a bit like an air bag where something happens and you get that split-second decision that keeps you from being thrown through the windshield," Rizzie said.
He said an often overlooked benefit of tool monitoring is that it supports safety on a shop floor.
"When you crash machines," Rizzie said, "things tend to fly. And even with the best guarding, preventing that from happening will go a long way toward protecting personnel from potential injury."
Maximizing Tool Life
"One of the problems we have with tool life in general is that there's a lot of variation," Rizzie said. "It could be caused by the machine, the setup, the workholding, the air temperature, the material quality — it could even be the machine itself. So two of the exact same machines sitting next to each other could run differently than the other for any number of reasons."
Tool monitoring software monitors the health or life of a cutting tool using data pulled from a machine and any sensors. Software can detect whether an insert still has life left and adjust accordingly
"So one time you might get 45 pieces from an insert, the next time you might get 55 pieces, and the next time you might get 38 pieces based on how the tool is actually performing," Rizzie said. "This allows you to get the maximum out of each tool, a more accurate way than the standard method of having operators mark down in a tool log the number of parts an insert produced to find the average tool life."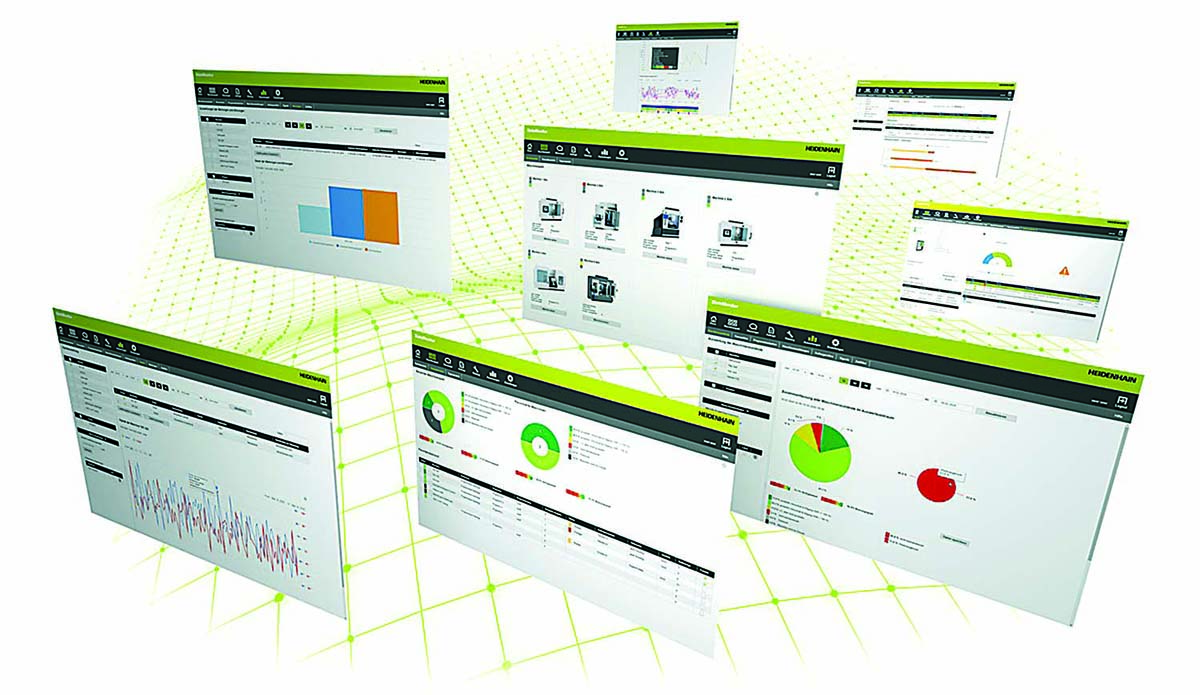 Monitoring and managing tool life are features of version 1.4.0 of the StateMonitor software offered by Heidenhain Corp. in Schaumburg, Illinois. The platform enables remote monitoring and data evaluation during real-time manufacturing, said TNC Application Engineer Joseph Pizzoferrato.
"This version of the software now shows the actual service life of a tool and the frequency of use," he said. "And then based on this data, you can evaluate the lives of those tools on all the connected machines and locate deviations systematically. You can apply a tolerance via the TNC 640 control, and if the tool is broken or the wear exceeds the tolerance, the control locks the tool so that it can no longer be used. After cutting, the StateMonitor software can evaluate that tool and its sister tools."
The software can show and evaluate this data per machine or group of machines, including the entire tool table from any connected machine.
"This information can be displayed on a dashboard and provide data to a machinist on the shop floor, a production planner or a process engineer — anyone that's trying to improve and/or add data to the process," Pizzoferrato said. "They can see which tools are being used and how often and find actual tool lives, which will help them improve their existing processes so that they get the most out of their tools."
He sees tool monitoring as the next progression to assist with optimizing the machining process.
"This can make it possible for StateMonitor to aid in the reduction of tool costs because of the monitoring and evaluations of the tools being used," Pizzoferrato said. "When you see that a tool is excessively wearing and you're consistently only getting 30 minutes out of it, we need to look at what's going on with this tool. Am I running it too hard? Is it just the wrong tool? Or am I not pushing it hard enough? The tool monitoring feature, along with the other features of StateMonitor, helps people determine bottlenecks and find the holes in your armor."
Driving Efficiency and Profitability
"You don't really unlock the power of machining software unless you can use it and understand it," Pizzoferrato said. "StateMonitor is a deeper level of software, but if you want to take advantage of features like tool monitoring, then you need to study it, learn it and have some fun with it.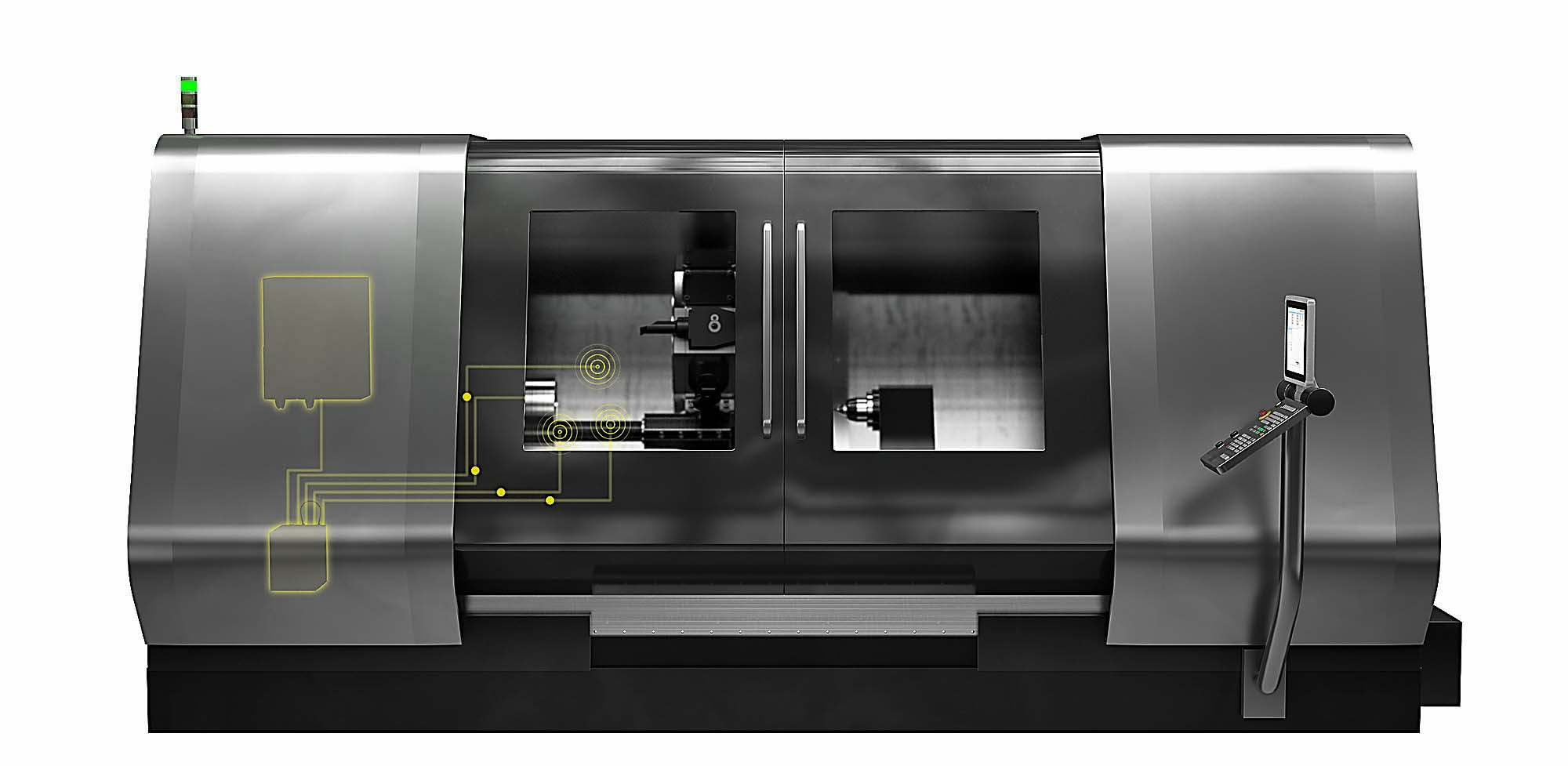 He suggests setting a benchmark by letting StateMonitor run for a couple of weeks or a month before having a team review the data.
"Then decide where you want to see improvements and focus on those areas for the next couple of weeks," Pizzoferrato said, "putting comments in the software and adding pieces of information to provide more data on those processes for the next two weeks."
He said systematically reviewing new data every few weeks will help determine where any bottlenecks exist so a plan can be developed to move forward and make changes.
For process and tool monitoring, such as with CoroPlus Process Control, Rizzie said it is critical for someone to act as the champion and "own" the solution to ensure that a company succeeds after implementing software.
"Like almost any type of software solution," he said, "if you are not using the tool the way it's designed to be used, setting up the right way and making sure that people are trained on it, it won't solve your problems. With process and tool monitoring, we're driving efficiency and profitability of operations by increasing the quality and predictability of the machining process and reducing tooling costs. We can reduce or eliminate damage of machines, tooling, fixturing. And when you get into aerospace machining, for example, you can avoid damaging high-value components. Tool monitoring also can support automation and unmanned operations, so you can be sure when you leave for the weekend that you're not going to come in on Monday with something just completely destroyed, even if production was stopped." 
---
For more information from Sandvik Coromant, view the following video presentation:
Sandvik Coromant Process Control from Cutting Tool Engineering on Vimeo.
Related Glossary Terms
process control


process control

Method of monitoring a process. Relates to electronic hardware and instrumentation used in automated process control. See in-process gaging, inspection; SPC, statistical process control.

tolerance


tolerance

Minimum and maximum amount a workpiece dimension is allowed to vary from a set standard and still be acceptable.