Author
Craig Zoberis
Published
August 22, 2022 - 12:00pm
Automation is far from new. It's been talked about in popular culture since before "The Jetsons" and in practice for decades. Despite this long history, there are still hesitations regarding the benefits of automation. Here are three that you may not have considered and that really can impact your machine shop.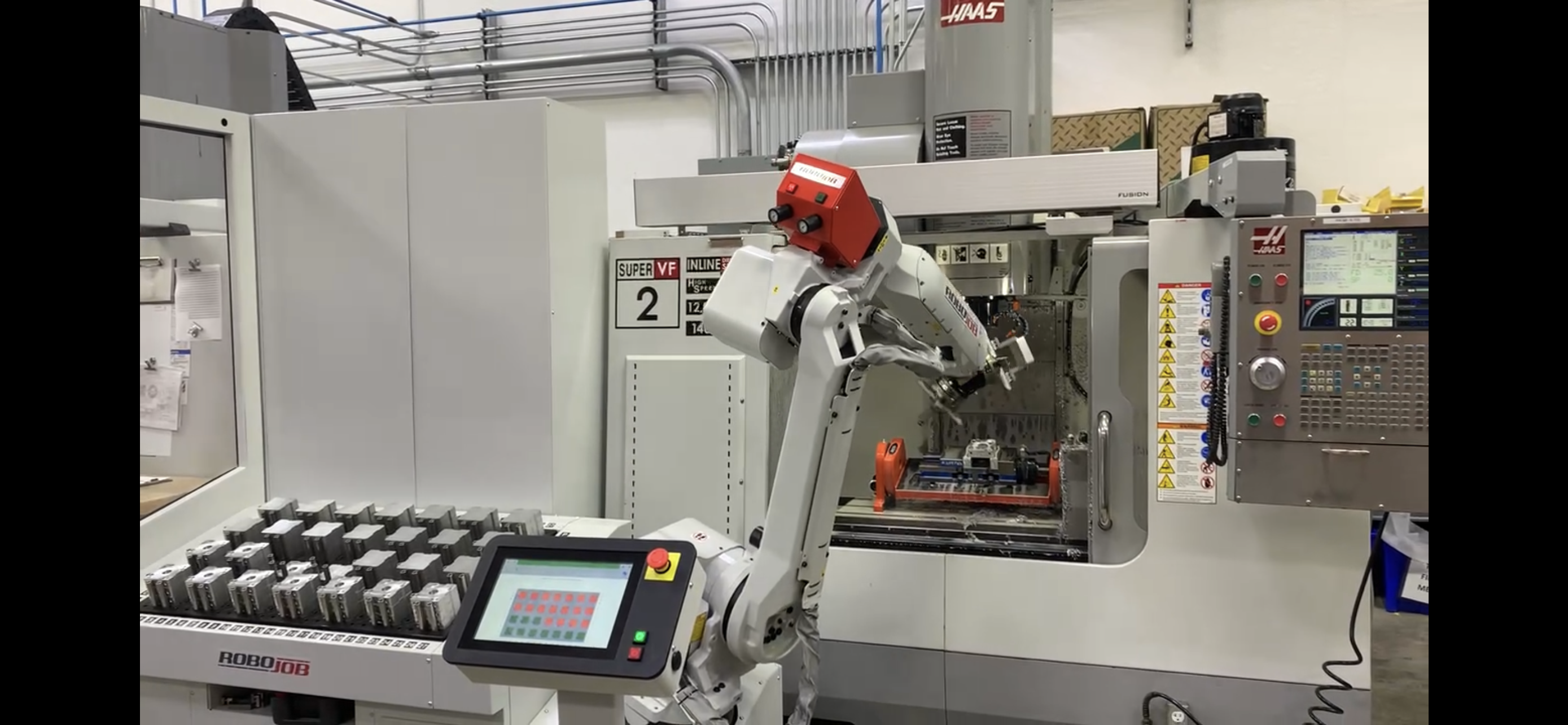 1. Fully leveraging investments in floor space, CNC equipment and people. Beyond more efficiently running your CNCs, automation can expand capacity. Automation can do so by extending the workday, keeping machines producing past traditional working hours. Modern automation essentially can feed machines and production lines nonstop — or at least longer than what you might be used to. This has three huge advantages: getting the most production out of what you have without consuming more floor space with additional equipment; not needing to spend capital on extra, often more expensive equipment; and leveraging people in other areas where their cognitive skills are better used and produce more value-added outcomes.
2. Reducing unnecessary investments in finished goods inventory. When you have little flexibility in production schedules or
limited capacity, there is a tendency to produce more than what is needed and to inventory it to meet customer demand and be ready for
emergencies so customer satisfaction is kept high. As mentioned before, automation can extend capacity quickly and flexibly in many cases, meaning that production lines are more available to meet spikes in demand, lowering the need for safety stock of finished goods on the shelf. This basically takes money off your racks and puts it back in your bank for better uses.
3. Preserving margins when things slow down. It's inevitable that all business cycles ebb and flow, and eventually we all experience downturns. This drives competition higher for available business and steers price pressure downward, eroding margins. If
automation is implemented before that cycle hits, much more flexibility is introduced, so production lines can run at opportune times with fewer hands, lowering costs and preserving key margins. Investing in and enabling automation gives much better control of costs and flexibility in running the production floor. This can be a game-changer when market pressure is on.
It's been known for many years that automation can be relied upon for advantages in the areas of efficiency, quality and safety. However, these less obvious benefits might be even more impactful for your business and could be difference-makers during the ups and downs of managing modern-day business cycles in our dynamic economy. 
---
To view a video of this robotic automation at visit: qr.ctemag.com/19thy
Related Glossary Terms
computer numerical control ( CNC)


computer numerical control ( CNC)

Microprocessor-based controller dedicated to a machine tool that permits the creation or modification of parts. Programmed numerical control activates the machine's servos and spindle drives and controls the various machining operations. See DNC, direct numerical control; NC, numerical control.

feed


feed

Rate of change of position of the tool as a whole, relative to the workpiece while cutting.