Author
Don Nelson
Published
February 13, 2017 - 03:15pm
Engineers who currently ask humans for advice about cutting tool selection will one day direct their questions to advisers derived from artificial intelligence. So says MachiningCloud Inc. (www.machiningcloud.com), a single-source provider of digitized product data gathered from manufacturers of cutting tools and workholding devices.
Selecting the best tool for a job from the vast universe of available products can be overwhelming. Adding to the challenge is the need to choose the proper tool geometry, coating and cutting parameters. That information typically is gathered via a telephone conversation with an applications engineer at the cutting tool manufacturer.
---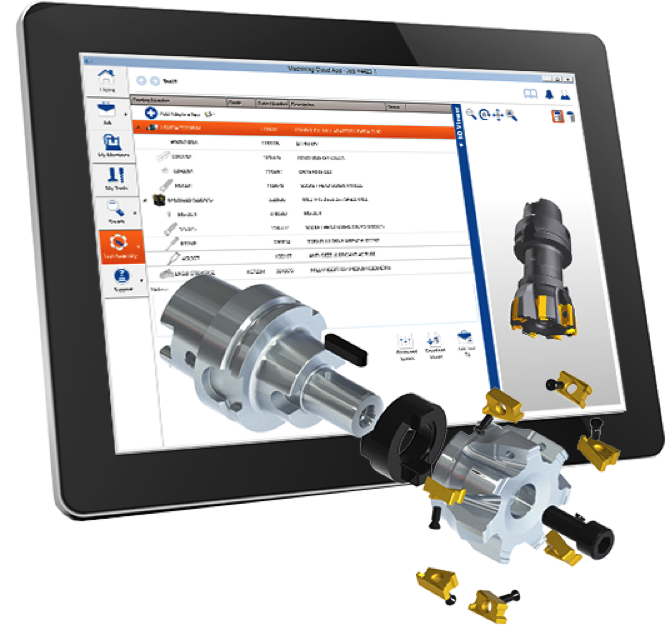 MachiningCloud connects cutting tool users with the latest digital product data available from tool manufacturers. Information and application knowledge is readily available to power CAM systems, simulation and tool-management software, cutting tool presetters, machine tools and other shop equipment.
---
"It can be done human to human very quickly," said MachiningCloud Managing Director Chuck Mathews, adding that "there's no software that serves that need." MachiningCloud's goal is to "take the process of advising people about tools—artificial intelligence, to use a fancy word—and put it into software."
This would allow users to pose questions to the software, and the software would reply with recommendations about tool selection, speeds and feeds, and other data relating to a specific application.
Major cutting tool suppliers employ many specialists who can answer questions. "But that's not sustainable over the long run, for a variety of reasons," Mathews said. "For one, it's very expensive to maintain the staff, and number two, the new generation of workers expects [the ordering of products] to be done electronically and are not comfortable with the old-school face-to-face or telephone calls.
"And number three, it's not very consistent. You may get a good answer if you talk to a good engineer, but if you talk to an engineer with less experience, you may not get a good answer," said Mathews.
Assuming that artificial intelligence will play a role in how cutting tools orders are taken in the future, one question sure to arise is, "Will AI also drive the order-giving side of the process?"
Related Glossary Terms
chuck


chuck

Workholding device that affixes to a mill, lathe or drill-press spindle. It holds a tool or workpiece by one end, allowing it to be rotated. May also be fitted to the machine table to hold a workpiece. Two or more adjustable jaws actually hold the tool or part. May be actuated manually, pneumatically, hydraulically or electrically. See collet.

computer-aided manufacturing ( CAM)


computer-aided manufacturing ( CAM)

Use of computers to control machining and manufacturing processes.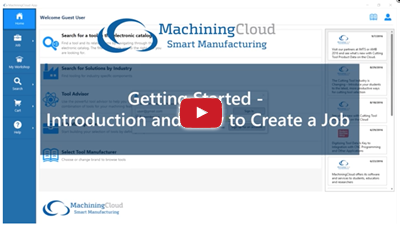 To learn more about how MachiningCloud works, visit the company's instructional video library.