Author
Craig Zoberis
Published
April 19, 2022 - 03:00pm
People often ask what is necessary to implement automation. Before adding it to a CNC mill, machine shops should consider the following 10 options regarding the investment.
1. An automatic door opener. Whether applying a CNC robot to a new or used machine, you will need a door opener to increase efficiency and minimize operator intervention during production.
2. Spare M codes. Some machines have available M codes depending on the age of the control and originally purchased options. You should assess if you have these M codes or if spare M functions must be purchased.
3. Automated vise control. Newer CNC mills have choices for pneumatic, hydraulic and electric vises. For older machines, ask your CNC automation integrator for guidance on the required vise control.
4. Probing. Although not necessary, it is highly recommended to add probing to a machine. Probing will allow you to quickly set up parts, reset work coordinates during production, use more universal workholding that doesn't require part stops, check parts, apply tool break detection to sensitive tools and more.
5. Proper workholding. How you hold parts should be considered when purchasing a robot. Pneumatic, hydraulic and electric options are available for integration during the automation process.
---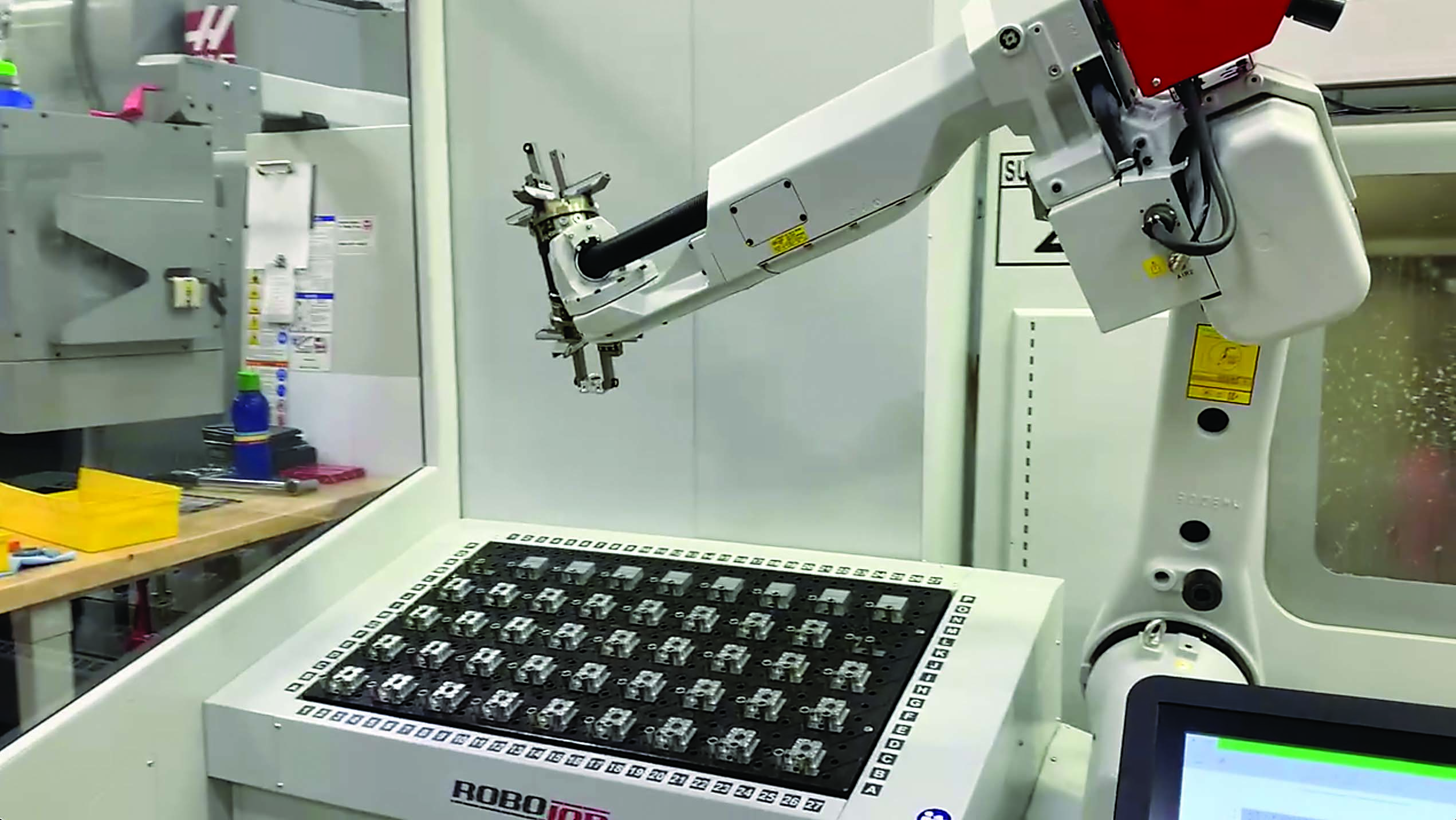 To view a video of this robotic automation visit cteplus.delivr.com/2ewzp
---
6. A chip auger. Chip augers help get chips out of a machine and away from workholding, where they can cause issues with loading and maintenance. This allows production to run smoothly and remain unattended for longer periods of time.
7. A chip clearing fan. This is a great addition to reduce the coolant and chips on a part as the robot unloads and places the part onto a table.
8. Automated coolant management. This helps production run longer without intervention from an operator and lowers the chance of catastrophic tool failure if coolant runs out or the system becomes clogged.
9. A larger-capacity, side-mount toolchanger. Although not required, a larger side-mount toolchanger is a handy option to accommodate tools, such as a probe or a chip fan. You also can store redundant tooling in unused pockets and use tool management features to switch to new tools when tooling has reached the end of its life.
10. A fourth-/fifth-axis rotary with a trunnion. A rotary table, along with a trunnion table, can reduce setup times for multiple operations and boost productivity.
Deciding to automate can be a big investment. However, with proper preparation, the move may reap big rewards. Do not hesitate to ask a trusted, experienced robotic integrator about options to help your shop take full advantage of CNC automation.