Rates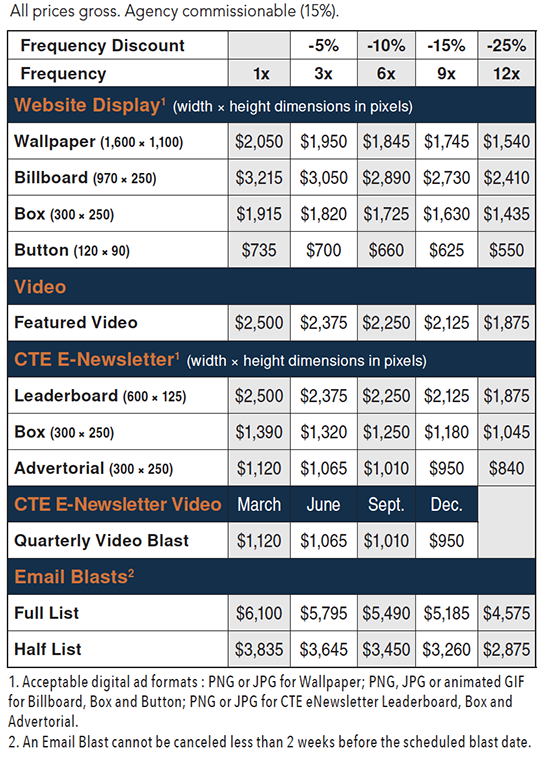 LEAD GENERATION
Generate leads by adding a "Share My Email" button to the bottom of any email blast. By clicking the button, subscribers grant CTE permission to share their email contact information with your company. 
Lead Generation Button Cost
Full List — $1,200
Half List — $600
Targeted List — $100
ASK THE EXPERTS
Cost: $3,450 (gross) per advertiser
Organized and hosted by CTE, this Ask The Experts webinar series is an opportunity for our audience to benefit from the knowlegeable guidance and insight advertisers have to offer. CTE Publisher Dennis Spaeth will work with participating advertisers to prepare for each webinar, which will be composed of industry experts from two to four advertisers. CTE will promote the webinar via email blasts, social media posts and print magazine house ads.
March — Facemilling
April — Indexable inserts
July — Boring
October — Reaming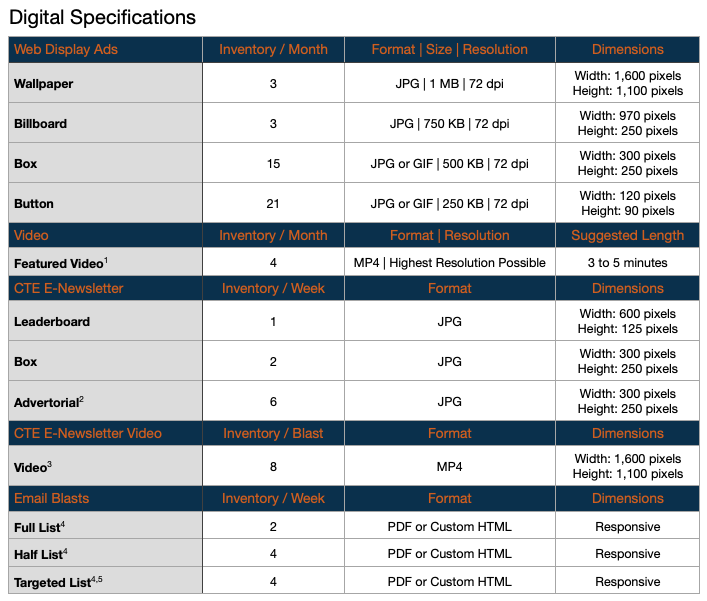 For additional specs, download our Featured Video guidelines (PDF).
For additional specs, download our E-Newsletter Advertorial guidelines (PDF).
For additional specs, download our Quarterly Video E-Newsletter guidelines (PDF).
Email Blasts cannot be canceled less than two weeks before the scheduled blast date.
Targeted email blasts are sent to a a maximum of 5,000 email addresses.

Detailed Digital Spec Downloads for: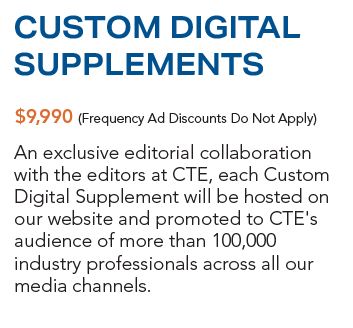 Cancellation Policy
An advertiser is responsible for payment if canceling an order for electronic media advertising less than 2 weeks prior to deployment of a scheduled electronic advertisement.