March 07, 2019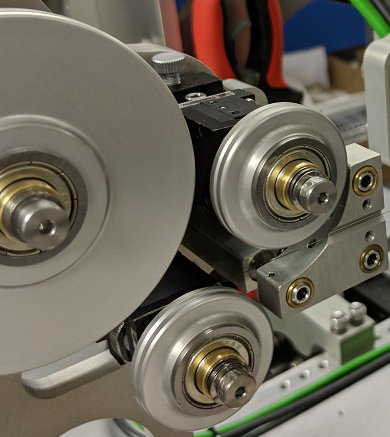 BOLD Laser Automation Inc. announces the introduction of its precision Whisker Series Micro-wire Handling Components for guiding wire sizes from 35 (0.0056" in diameter) to 50 (0.001" in diameter) gauge.
The Whisker Series offers various components, including idler and drive pulleys, guide spindles, tensions towers, wire wrap indexing modules and rewind stations. Pulley diameters of 1", 2" and 3" are standard with sizes offered up to 6" and other modules can be purchased in component or customized subsystem assemblies per customer requirements or specifications.
Whisker Series provides opportunities for processing insulated wires used in catheter designs and has options for magnetic wire used in current and next-generation electric vehicles.