September 01, 2014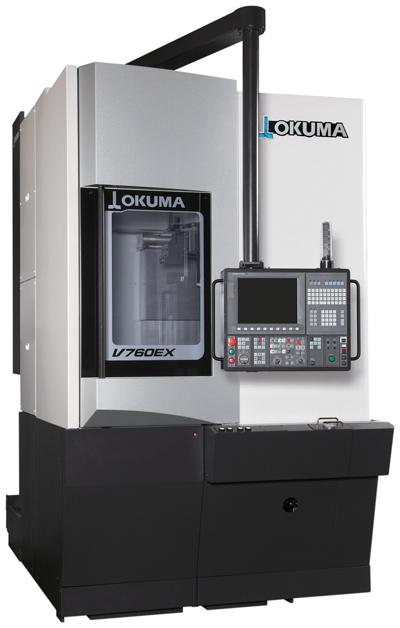 Okuma has introduced its new V760EX vertical lathe, an update to the popular V60R model. This new version provides a larger work envelope in the same footprint, allowing for an additional 110mm in workpiece height and an additional 150mm maximum turning diameter. It provides stable, high-precision cutting in a small footprint and is an excellent platform for machining thin and odd-shaped work pieces, and is well suited for the oil and gas and aerospace industries.
The V760EX vertical lathe has powerful cutting capabilities, a class leading working range, and excellent ergonomics. The box way system and rock solid base and column provide a highly dependable, highly rigid structure. The headstock has flange construction including precision, hand-scraped mounting surfaces. This minimizes the effects of thermal deformation and vibration, ensuring stable, accurate cutting.
This machine's ergonomic design includes easy access to the chuck and a front-skirt operation panel, providing convenience for up-close jobs.