May 19, 2016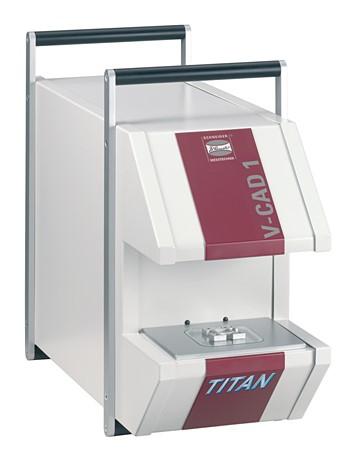 Titan Tool Supply Inc. announces the introduction of its second optical measuring device. Also developed in Germany by Schneider Messtechnik, the V-CAD 1 is capable of providing precise and fast measurements of parts up to 76mm X 63mm in size.
According to the manufacturer, the V-CAD 1's high-resolution optical equipment ensures distortion-free measurement with excellent depth of field over the entire calibrated measuring range. This enables measurement of workpieces up to 60mm in height. The 2D measurements are fully displayed in one window image.
Special features of the V-CAD 1 include: large fields of view; no axis movement to cause wear and tear; ultrahigh resolution camera with high-precision telecentric lenses; and a distortion-free calibrated measurement range. An LED incident light source is optionally available.
A unique software tool enables measurement of several identical and different parts in a single operation. Measurement with the SAPHIR QD software is relatively easy since the parts are placed on V-CAD 1's glass plate without the need for any tedious manual alignment.