May 08, 2018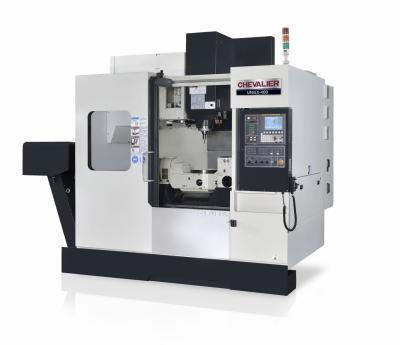 The UNi5X 5-axis high-speed vertical machining center from Chevalier Machinery Inc. reportedly offers high accuracy, enhanced productivity, low manpower and high profitability.
A one piece inverted Y-shape column design offers enhanced rigidity and stability. The pretensioned Class C3 ball screws are used in all three axis. All serv motors are directly coupled to ball screws, increasing movement sensitivity while dramatically reducing backlash.
A large-diameter BBT spindle design uses four-piece of P4 Class and high-precision angular-contact ball bearings to increase spindle rigidity and loading capability and to maintain high accuracy during high-speed machining.
Related Glossary Terms
backlash


backlash

Reaction in dynamic motion systems where potential energy that was created while the object was in motion is released when the object stops. Release of this potential energy or inertia causes the device to quickly snap backward relative to the last direction of motion. Backlash can cause a system's final resting position to be different from what was intended and from where the control system intended to stop the device.

machining center


machining center

CNC machine tool capable of drilling, reaming, tapping, milling and boring. Normally comes with an automatic toolchanger. See automatic toolchanger.