May 13, 2013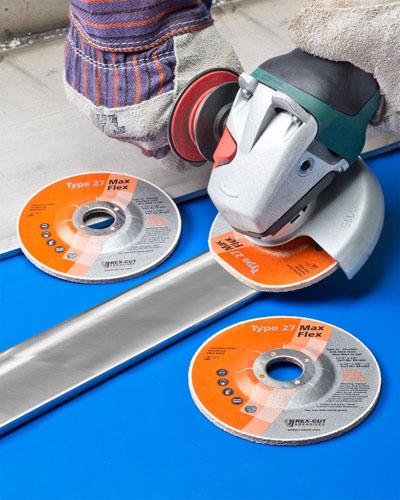 A new line of Type 27 cotton fiber flexible abrasive wheels that replaces their Cut-N-Finish flexible discs for blending and finishing flat and contoured stainless steel, carbon steel, and aluminum surfaces in one-step is being introduced by Rex-Cut Abrasives.
Rex-Cut Type 27 Max Flex Cotton Fiber Wheels are flexible for blending and finishing flat and contoured surfaces in one step and do not need a back up pad. Providing a wide surface contact area for optimal blending control and a uniform finish, these abrasive wheels can be used at a 45 degree angle for increased cutting and at a 30 degree angle for smoother finishing.
Featuring multiple cotton fiber layers that are impregnated with aluminum oxide grains and then pressed and bonded together, Rex-Cut Type 27 Max Flex Cotton Fiber Wheels constantly reveal fresh abrasives while they work and produce a consistent finish throughout their life. They are available in 4-½", 5" and 7" sizes in A36 and A54 grits.
Related Glossary Terms
abrasive


abrasive

Substance used for grinding, honing, lapping, superfinishing and polishing. Examples include garnet, emery, corundum, silicon carbide, cubic boron nitride and diamond in various grit sizes.

aluminum oxide


aluminum oxide

Aluminum oxide, also known as corundum, is used in grinding wheels. The chemical formula is Al2O3. Aluminum oxide is the base for ceramics, which are used in cutting tools for high-speed machining with light chip removal. Aluminum oxide is widely used as coating material applied to carbide substrates by chemical vapor deposition. Coated carbide inserts with Al2O3 layers withstand high cutting speeds, as well as abrasive and crater wear.

flat ( screw flat)


flat ( screw flat)

Flat surface machined into the shank of a cutting tool for enhanced holding of the tool.