January 17, 2019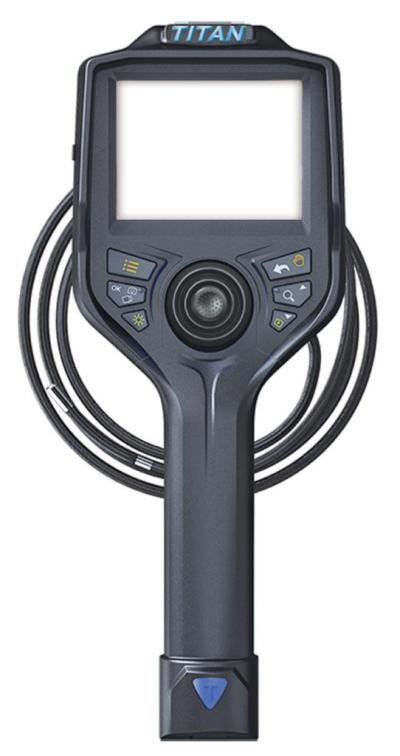 Titan Tool Supply Inc. announces the introduction of its new TVS-35 Series Videoscope to provide remote visual inspection for aviation maintenance, casting and cavity inspection, diesel and gasoline engine repair, or locomotive and ship maintenance. The new quality control instrument features full 360° articulation using durable tungsten-braided sheathing that enables easy insertion and bending through complex environments, according to Titan Tool.
A mechanized joystick directly controls the camera articulation for smooth, accurate command of the articulating tip, with immediate response to the joystick inputs. Combined with 120° field of view, this enables the camera tip to be steered through narrow bores, channels, and complex curves, the company states.
TVS-35 Series Videoscopes have a built-in 3.5" monitor screen and high-intensity LED lights with six-step intensity control to suit a wide spectrum of inspection conditions. Six models are offered with lengths from 40" to 197" and probe diameters of 2.8mm, 3.8mm, and 6mm. Each unit is packed safely and securely in a foam-fitted carrying case and is equipped with a battery charger and 8GB SD card, Titan Tool says.
Related Glossary Terms
quality assurance ( quality control)


quality assurance ( quality control)

Terms denoting a formal program for monitoring product quality. The denotations are the same, but QC typically connotes a more traditional postmachining inspection system, while QA implies a more comprehensive approach, with emphasis on "total quality," broad quality principles, statistical process control and other statistical methods.