July 01, 2010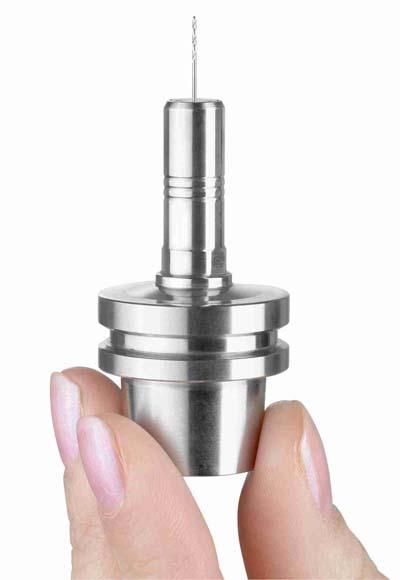 Schunk Inc. continues to expand the TRIBOS toolholding family by now offering Mini toolholders and SVL extensions. TRIBOS Mini toolholders and extensions now have clamping diameters as small as 0.3mm. This means that circuit board tools with straight shanks can be held directly in a holder. With the introduction of the new TRIBOS Mini, Schunk eliminates the need for many special cutting tools with larger tool shanks. The clamping principle of TRIBOS Mini is based on the elastic forces of material to clamp the tool shank. The clamping process can be done within 30 seconds by means of a clamping device, either the manual device SVP-2 or the automatic clamping device SVP-3, together with corresponding reduction inserts. The runout accuracy and repeatability is less than 3µm. Due to the rotational symmetric design, a basic counter balance of less than 4 g/mm is guaranteed.
Related Glossary Terms
shank


shank

Main body of a tool; the portion of a drill or similar end-held tool that fits into a collet, chuck or similar mounting device.