August 01, 2015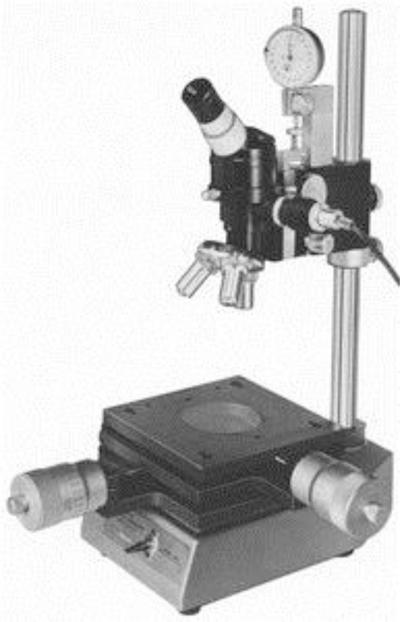 Titan Tool Supply says the advantage of its zoom optical system over a conventional system is that a large range of magnifications from 30x to 80x as standard and 60x to 160x with optional 20x eyepiece can be used interchangeably to examine an object. Low magnification can be used to see a large area and without readjusting the focal length. A turn of the zoom knob gives high magnification for more detailed studies of a section. The cross hair location will not be changed as a result this zooming feature.
Modern technology demands an economical, versatile, optical instrument to measure complex dimensions, inspect shapes and examine surface finish. The inexpensive price of the Toolmakers Zoomatic microscope places it within reach of a small shop. It is suitable for multiple uses, including production and QC.
The TM-II Toolmakers Zoomatic microscope provides a significant advance in precision optical measuring, according to the company. The toolmakers microscope measures all three coordinates, as well as gives precise angular readings.