September 26, 2018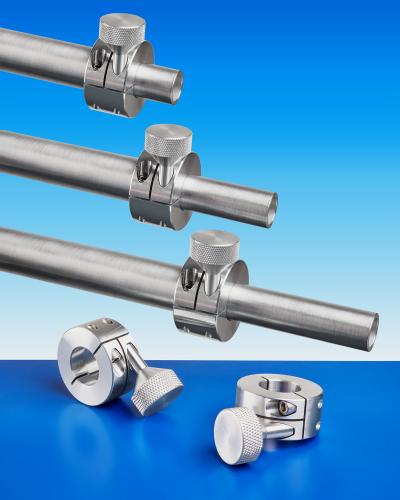 A new tube clamp that lets users change the length of their nested tubing and provides full linear adjustment and locking without marring has been introduced by Stafford Manufacturing Corp.
The Stafford Telescoping Tube Clamp is a rigid clamp-style linear mounting component that holds without damaging the tube and provides infinite adjustability, unlike set-screw style devices. Featuring a quick-release handle to establish and lock a position, this tube clamp is ideally suited for applications that require frequent repositioning.
Available in 9 sizes to accommodate tubing from 2.75" to 0.75" OD in 0.25" increments, the Stafford Telescoping Tube Clamp can be manufactured from aluminum, steel and stainless steel and provides superior holding power and will not mar tubing. Applications include sensors, medical devices, packaging systems and displays.
Related Glossary Terms
outer diameter ( OD)


outer diameter ( OD)

Dimension that defines the exterior diameter of a cylindrical or round part. See ID, inner diameter.