September 01, 2015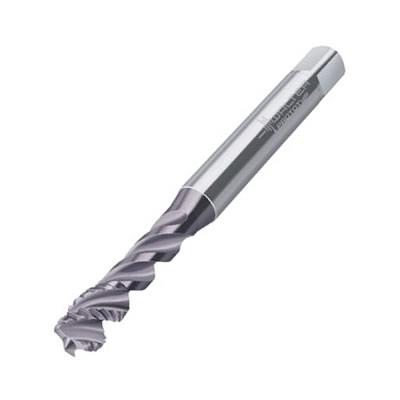 The new high-end TC142 blind hole taps from Walter are for machining stainless steels, ISO M materials. The taps also have a secondary application in ISO P materials, particularly in the softer steel which require more chip control.Tapping stainless using standard tools can often lead to tool breakage because of the material's high level of toughness. The TC142 is designed to combat this failure mode.
The TC142 comes in two versions: Grade WW60RB grade provides for long tool life and high cutting speeds thanks to its wear-resistant coating, ideal for high-volume production. The second version is grade WY80FC, with a vaporized surface that reportedly guarantees a high level of process reliability thanks to its excellent chip control.
Related Glossary Terms
stainless steels


stainless steels

Stainless steels possess high strength, heat resistance, excellent workability and erosion resistance. Four general classes have been developed to cover a range of mechanical and physical properties for particular applications. The four classes are: the austenitic types of the chromium-nickel-manganese 200 series and the chromium-nickel 300 series; the martensitic types of the chromium, hardenable 400 series; the chromium, nonhardenable 400-series ferritic types; and the precipitation-hardening type of chromium-nickel alloys with additional elements that are hardenable by solution treating and aging.

tapping


tapping

Machining operation in which a tap, with teeth on its periphery, cuts internal threads in a predrilled hole having a smaller diameter than the tap diameter. Threads are formed by a combined rotary and axial-relative motion between tap and workpiece. See tap.