December 09, 2020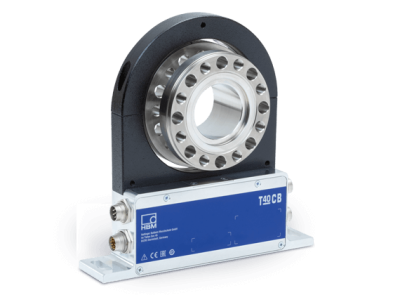 Measurement technology expert, Hottinger Brüel & Kjær has launched a new torque transducer - T40CB - featuring a central bore hole that makes it ideal for testing automotive parts in confined spaces.

This compact model, measuring a mere 49mm/54mm in length and the central bore hole with a diameter of 37.5mm/ 46.5mm, provides technicians with the flexibility and user-friendliness necessary for carrying out application tests on automotive parts, such as coaxial transmissions or gearboxes.

T40CB operates on HBM's well-established T40 electronics, which boast an accuracy class of 0.05 and excellent linearity, thus ensuring accurate and reliable results. It also features analogue and digital interfaces, which ensure it integrates with many different test bench systems.