October 15, 2018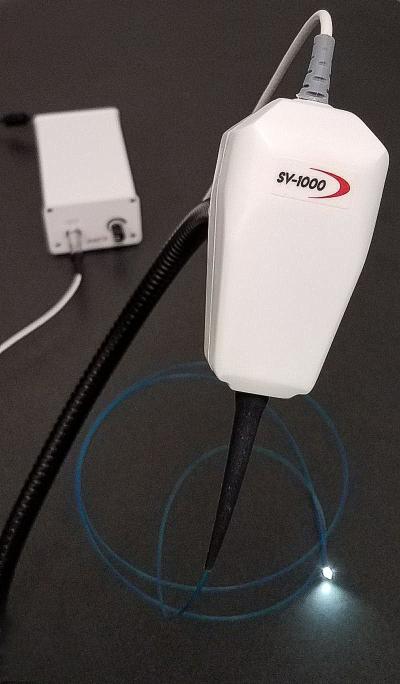 Toshiba America Information Systems' (TAIS) Imaging Systems Division introduces a small, digital video borescope with illumination, the SV-1000. The small, water-resistant chip-on-tip inspection camera measures only 1.6 mm diam. and features an integrated LED light for illumination within the 1.9-meter flexible shaft.
The new 1 mm x 1 mm CMOS sensor provides 400 x 400 pixel resolution with a 120-degree field-of-view (FOV) lens. The SV-1000 is a two-piece system comprising the flexible shaft inspection camera and separate compact camera control unit that includes electrical connections, video outputs and LED light control.
Toshiba Imaging's innovative digital video borescope inspection system does not require a PC connection for use. It has dual outputs (HDMI and USB 3.0) that allow simultaneous viewing from a display and through a computer for capturing still images and video clips. PC-based image-viewing software for display and image/video capture is also available.
The new SV-1000 illuminated borescope is ideal for industrial equipment inspection applications including aircraft engines and turbines, castings, tubing, tool and die, electronics assemblies, and other industrial tasks where space is limited. The SV-1000 is not for use in medical instrument and surgical device inspection applications.