September 23, 2016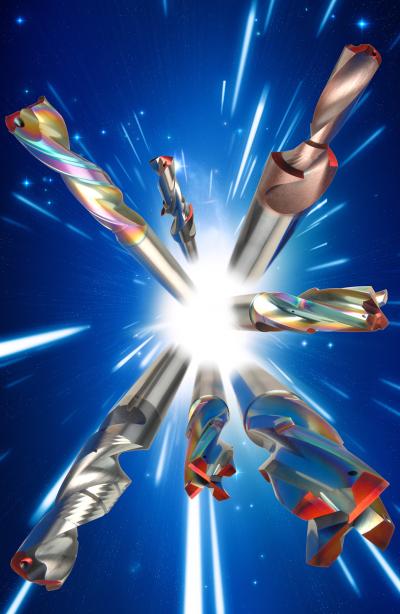 MK Tools solid-carbide round tools from Monaghan Tooling Group introduces new "Speed-Drill R4" geometry, reportedly offering unparalleled cutting speeds and unprecedented tool life when cutting gray cast iron, ductile iron and forged steel, which are popular materials in automotive engine and chassis components. With a new corner radius design which is tangential to the drill point but nontangential to the diameter, these proven designs address challenging, high production drilling applications.
Tooling options include standard drill and endmill programs for all material groups; special tools include step drills, core drills, reamers, tapered drills, tapered reamers and combination tools (drilling/milling) and provide outstanding cost/performance ratio.
Monaghan sales and application engineers can assist with tool selection and design support on the best geometry, newest carbide grades and advanced coatings to suit specific application requirements. Rapid and reliable delivery times are backed by decades of experience in the design and manufacture of precision holemaking tools.
Related Glossary Terms
endmill


endmill

Milling cutter held by its shank that cuts on its periphery and, if so configured, on its free end. Takes a variety of shapes (single- and double-end, roughing, ballnose and cup-end) and sizes (stub, medium, long and extra-long). Also comes with differing numbers of flutes.