September 13, 2012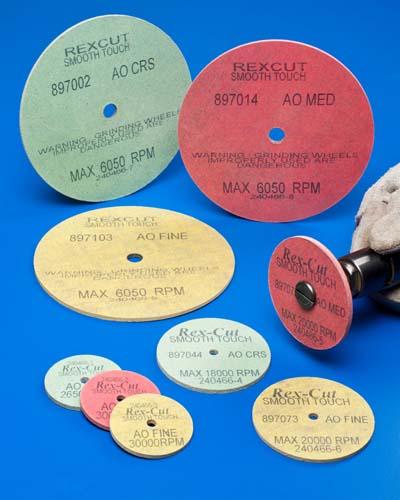 An upgraded line of blending, finishing, and polishing wheels that operate at higher RPMs for use in automated and hand finishing operations has been introduced by Rex-Cut Abrasives.
Rex-Cut Smooth Touch Blending and Polishing Wheels feature non-woven cotton fiber construction that constantly exposes fresh abrasives as they work, are flexible, conformable, and provide smooth control. Suitable for use on stainless steel, exotic metals, and aluminum requiring a high finish, they are available in standard coarse, medium, and fine grits for use at speeds up to 30,000 RPM, depending upon diameter and thickness.
Incorporating a proprietary bond that provides a single density for applications comparable to conventional 2-9 density unitized wheels, Rex-Cut Smooth Touch Blending and Polishing Wheels are available in 2", 3", 4" and 6" dia. sizes, 1⁄8", ¼", and ½" thick. They will also last up to five times longer than conventional unitized wheels, claims the firm.
Related Glossary Terms
polishing


polishing

Abrasive process that improves surface finish and blends contours. Abrasive particles attached to a flexible backing abrade the workpiece.