May 13,2013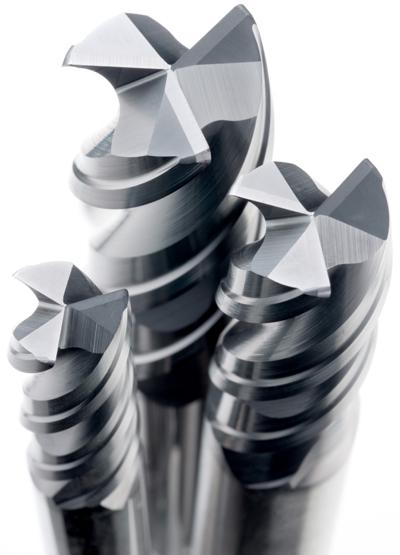 SGS Tool Co. has added a new series of high-performance 3-flute endmills for difficult-to-machine materials and challenging applications. The new product series has launched in support of the company's ongoing commitment to high-performance tooling and continuous improvement.
Available with a corner radius, the new Series 33 endmills are reportedly ideal for aggressive ramping, pocketing and slotting of materials such as stainless steel, titanium and Inconel. The open structure at the axial end accommodates material flow and load reduction during machining operations involving aerospace structure components, medical replacement parts and automotive performance components.
Stepped Core Design: Provides optimal chip control and rigidity when the flute is completely engaged.
Unique Variable Geometry: Engineered variable helix and pitch configuration offer chatter and vibration suppression.
Symmetrical End Gashing: Superior balance combined with a high level of strength and ramping capabilities.
The new tool series was developed using the latest in engineering design and grinding capabilities and is available exclusively with Ti-NAMITE-A, the most abrasive resistant coating for wear resistance, avoiding builtup edge and increasing tool life.
Additional Products from Kyocera SGS Precision Tools