January 05, 2018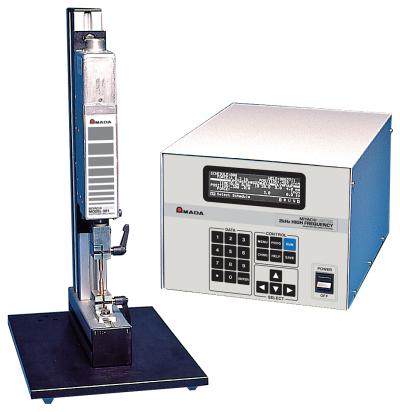 Amada Miyachi America Inc. announces that its state-of-the-art Series 300 electronic weld head offers the precisely controlled weld force profile suitable for miniature parts welding. Originally released more than 20 years ago, there are more than 1,000 Series 300 electronic weld heads in use all over the world, with more than half going into operation in the last decade.
The Series 300 enables up to three welds per second, with programmable force and weld positions, excellent force and position repeatability, and displacement monitoring. Suitable for safety critical applications, the Series 300 high-speed electronic weld head is ideal for medical devices, automotive sensors and switches, reed switches, and coil termination, as well as electronic components.
Comprised of a newly redesigned linear magnetic force actuator and a microprocessor-based electronic control, the Series 300 provides the precisely controlled weld force profile needed for miniature parts welding. Force can be different in each schedule – ideal for "force on the fly" applications.
By showing actual displacement (set-down) with 0.0001-inch (2.5 micron) resolution, the Series 300's graphical screen allows the user to fine tune the weld time, follow-up force, and weld energy relationships between the Series 300 and the external welding power supply. The built-in displacement monitoring feature can be used to optimize the weld and isolate potential quality problems.
Available in both inline (301H/115V or 230V) and offset (302H/115V or 230 V) models, the Series 300 high-speed electronic weld head comes with a variety of useful accessories, including bench mount kits, stands, a foot switch, and displacement sensor mounting brackets.