January 25, 2018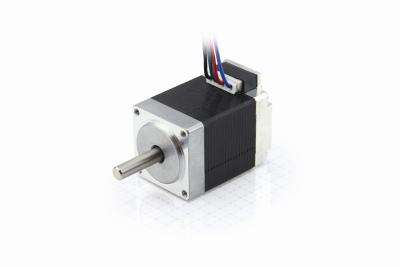 With the SC2818, Nanotec presents a stepper motor with a flange size of 28 mm and a torque of up to 0.22 Nm. The SC2818 thereby boasts in excess of 30 percent more torque than conventional motors of the same size. The step angle of the 2-phase hybrid stepper motor is 1.8°.
Like the other SC series motors from Nanotec, the SC2818 has an integrated connector, thus making it easy to adapt cables for customized applications. A connection cable is included in the scope of delivery. The SC2818 motors are available in three lengths, each with one or two shafts. The version with the B-shaft is optionally offered with an NOE1 encoder with up to 2,000 increments/revolution.
Due to its high torque and small size, the SC2818 motor series is ideally suited for use in laboratory automation or in service robotics.
Related Glossary Terms
robotics


robotics

Discipline involving self-actuating and self-operating devices. Robots frequently imitate human capabilities, including the ability to manipulate physical objects while evaluating and reacting appropriately to various stimuli. See industrial robot; robot.