November 13, 2013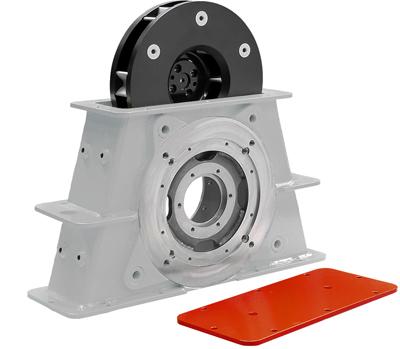 Rosler Metal Finishing USA LLC offers Rutten turbines. These patented high-performance blast wheels offer energy savings of over 25 percent. Available with Curved-C and Gamma-Y throwing blades, their design results in significantly higher equipment uptimes and drastically reduces the costs for maintenance and spare parts, according to the company.
Rosler's Rutten turbines contribute to a much higher productivity. The patented throwing blades have a very low wear rate and service life of 30,000 up to 40,000 hours in many applications, plus they ensure a highly "fluid" movement of the blast media. Combined with an optimized blast media transfer onto the blades, these blast turbines produce a much higher media flow rate and throwing speed compared to conventional blast turbines operating at the same RPMs and identical diameters. Plus, the Gamma Y throwing blades allow shot blasting in both rotational directions. The overall effect is a greatly improved finish resulting in shorter processing times and lower media consumption.
Another important aspect of the Rutten turbines is their higher operational efficiency. The specified shot blast results can be achieved with a lower horse power motor, which helps reduce the overall energy consumption.