June 09, 2016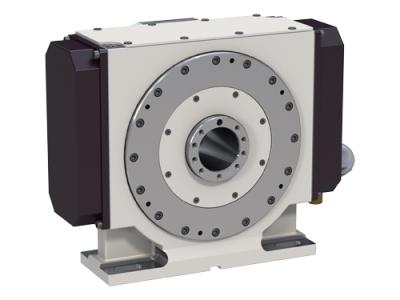 Tsudakoma has developed the new RDS series direct-drive rotary tables. This series utilizes Tsudakoma's proprietary direct-drive motor system, enabling the rotary table to achieve high speed and acceleration with no backlash.
The RDS-200 model is a compact single-axis, 150-rpm, direct-drive rotary table with indexing accuracy of ±10 arc seconds and a strong pneumatic braking system. Various options such as rotary joints, chucks, tailstocks, support spindles and faceplates are available. The RDS-200 can be effortlessly integrated with machine tools that have FANUC or Mitsubishi controls. Integration with other controls will be available soon.
This series also features a slim low profile build that makes it suitable for mass production and high-speed indexing operations in the automotive, medical and computer/electronic manufacturing industries. The combination of these innovative technologies makes Tsudakoma rotary tables the most reliable and productive in the industry.
Related Glossary Terms
backlash


backlash

Reaction in dynamic motion systems where potential energy that was created while the object was in motion is released when the object stops. Release of this potential energy or inertia causes the device to quickly snap backward relative to the last direction of motion. Backlash can cause a system's final resting position to be different from what was intended and from where the control system intended to stop the device.