December 13, 2012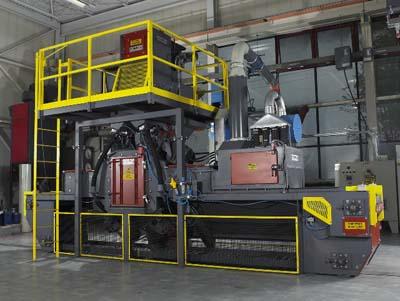 Rosler's RDGE series Wire Mesh Belt Machines are for complete and continuous blasting treatment. RDGE machines reportedly provide consistent results for both flat and dimensional components.
With 4 or 8 high power Hurricane blast turbines vertically or horizontally mounted around the housing, it is even possible to treat very complex components — ones with "pockets," intricate designs or difficult-to-reach areas. The RDGE's special belt guiding system enables the lower turbines to blast only through one belt position to keep masking to a minimum. Plus, a highly wear-resistant wire mesh belt, with tension adjustment, provides reliable part transport.
Related Glossary Terms
flat ( screw flat)


flat ( screw flat)

Flat surface machined into the shank of a cutting tool for enhanced holding of the tool.