January 01, 2014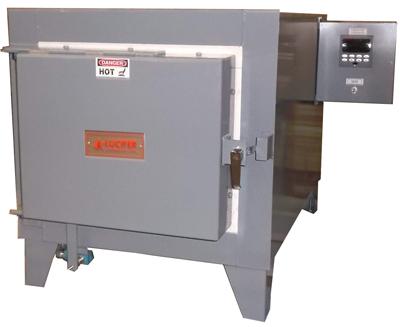 Custom Window Systems Inc. (CWS), Ocala, Fla., a major manufacturer of high-quality window and door products, has added a Lucifer Red Devil Furnace to its toolroom.
Paul Mathewson of CWS explains, "We bought the Lucifer Furnace for several reasons: reasonable cost, good reputation, and made in the U.S.A. In addition, the sales and factory reps were very helpful in obtaining the correct size and options for our application heat treating punches and dies for our manufacturing equipment."
This RD7-KHE18 bench model provides a work chamber area of 12" H x 14" W x 18" L and heats to 2,200° F with 6 KW power. Standard features include a Honeywell digital time proportioning temperature controller, 4 ½ inches of firebrick and mineral wool insulation, a ceramic hearth plate to protect the floor brick, and a horizontal swing door with a cam lock for a tight seal as well as an automatic power shut off safety switch. Easy-to-replace side wall heating elements are designed with long lasting heavy gauge wire coils in radiant panels.