October 31,2016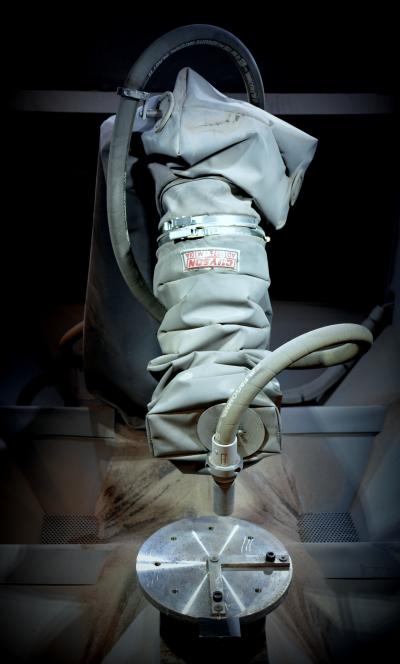 Guyson has just completed another one of its popular RB-9, robotic blasting systems. The customer had a demanding surface preparation specification that could only be achieved by precise robotic gun manipulation and part fixturing and the use of high-performance model 75/12 media cyclone.
This machine is equipped with a FANUC M10iA 6-axis robot that is protected with a Guyson custom hypalon robot suit. The suit is designed around each specific movement of the robot eliminating the possibility of faults due to the suit.
In the cabinet the part is held by a custom design and fixture made by Guyson. Making sure that the part is specifically mounted for a direct blast in the right sections for a ultimate result, complete with a continuous servo for rotation of parts.
Guyson's high-performance cyclone reclaimers are efficient. They are lined with high durometor urethane, providing maximum abrasive resistance. The longer cone design creates a high velocity separation of fines and fractured media from reusable material. Fine-tuning vents on the cyclone that enable adjustments for maximum separation efficiency, as well an tuning vortex for media grit size adjustments. The system has a Guyson Model D-2000 dust collector with the average efficiency of 99.99 percent for particles of 0.5 micron and above.