April 04,2018
Related Glossary Terms
computer-aided manufacturing ( CAM)


computer-aided manufacturing ( CAM)

Use of computers to control machining and manufacturing processes.

flat ( screw flat)


flat ( screw flat)

Flat surface machined into the shank of a cutting tool for enhanced holding of the tool.

inner diameter ( ID)


inner diameter ( ID)

Dimension that defines the inside diameter of a cavity or hole. See OD, outer diameter.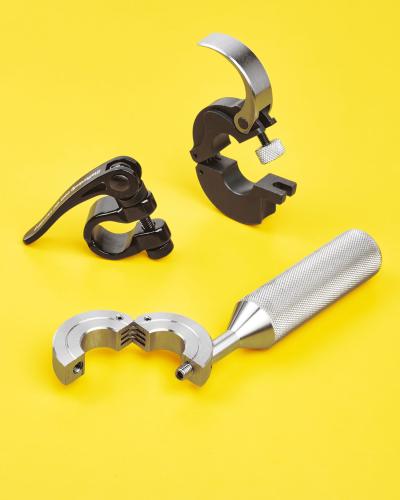 A line of quick-release clamp collars offered in three designs that provide clamping options by hand without tools for a wide range of applications have been introduced by Stafford Manufacturing Corp.
Stafford quick-release clamp collars come in three designs that provide easy attachment and fully adjustable clamping by hand without tools. Featuring an integral hinge with a conformal cam lever and a knurled screw, the Staff-Lok shaft collar has a mounting flat with a countersunk drilled and tapped hole and two mounting holes on the face. The Flip-Lok clamp collar has a cam lever for clamping and a knurled nut to create a preset.
The third design alternative is the Grip & Go quick-release handle, which can convert any standard shaft collar into a rapidly adjustable locating device and comes in steel, stainless steel and aluminum in two sizes. The Staff-Lok is made from steel in 0.5" to 2.5" ID sizes, and the Flip-Lok is made from hard-coat black anodized aluminum with steel fasteners and comes in five ID sizes from 0.75" to 1.5".