December 20, 2017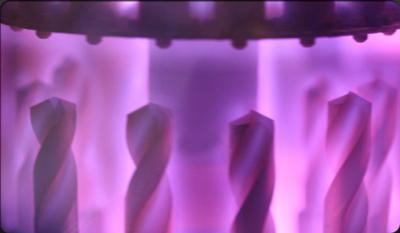 FTT says its in-house PVD coating is yet another example of its commitment to maintaining the latest technology in-house to provide the highest-quality, timely and efficient service to customers. These types of coatings protect the tools from heat and abrasion.
With the correct coating selection, customers can see significant increases in tool life. By outsourcing this service, other companies subject the tools to more handling, which can lead to chipping, breaking and tool loss and extend delivery times. FTT's in-house PVD coating accelerates delivery by as much as 2.5 weeks. The company can also develop job-specific coatings for customers as needed.
Related Glossary Terms
physical vapor deposition ( PVD)


physical vapor deposition ( PVD)

Tool-coating process performed at low temperature (500° C), compared to chemical vapor deposition (1,000° C). Employs electric field to generate necessary heat for depositing coating on a tool's surface. See CVD, chemical vapor deposition.