November 13, 2012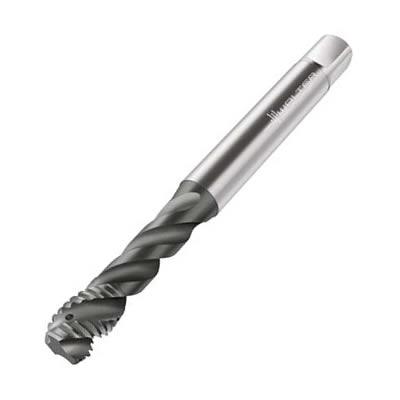 Walter USA LLC has unveiled the latest version of the Walter Prototyp Paradur Eco Plus blind-hole tap, a versatile performer that also offers long tool life plus enhanced reliability.
Key to its extremely wide application range is its construction. The tool is manufactured out of HSS-E PM and is optionally available with THL or TiN coating, and external or internal cooling with radial or axial coolant outlet. This allows the tap to successfully process a broad range of materials including structural and high tensile steels, abrasive materials and materials which tend to fuse, stainless steels, malleable cast iron, plus copper/aluminum alloys. And thanks to its helix angle of 45 degrees, long flutes and a tapered guide, the Prototyp Paradur Eco Plus cuts threads in blind-holes up to a depth of 3 diameters deep.
The latest version of the Prototyp Paradur Eco Plus benefits from enhancements both to its micro-geometry and to its manufacture, which employs the most advanced methods throughout the entire tool production process, from the initial machining of blanks all the way through finish grinding. These enhancements provide up to 30 percent higher tool life in comparison with the previous tool. For example, in a field test in which M6 blind hole threads were cut in locking rings made of 316L (V4A) stainless steel, the Prototyp Paradur Eco Plus made 1110 threads, while its competitor with a similar design achieved 720 threads.
Walter now offers the Prototyp Paradur Eco Plus in a broad range of sizes up to M64. Additionally, variants for metric and inch fine threads are available. In some cases there are also left hand thread variants in standard sizes.